Trade alerts decreasing under ASIC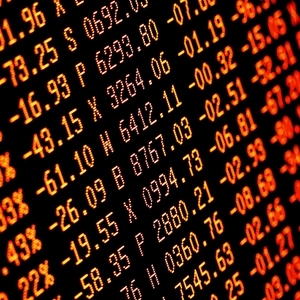 The number of trade alerts issued in relation to the Australian Securities Exchange (ASX) has dropped by almost 30 per cent under the supervision of the Australian Securities and Investment Commission (ASIC).
According to ASIC's third report on the supervision of Australian financial markets and market participants, released today (7 February), from July to December 2011 there were 20,029 trading alerts, down from 28,512 in the reporting period from August to December 2010.
ASIC assumed responsibility for market supervision and real-time surveillance of trading from the ASX on 1 August 2010.
Of the trade alerts issued, 131 required further consideration and 23 cases – involving insider trading, market manipulation, breaches of the market integrity rules and continuous disclosure obligations – were referred for investigation.
The report also reveals that a further four matters were referred for investigation following ASIC's participant surveillance visits.   
Only one case of insider trading and one case of market manipulation were successfully prosecuted.
An additional three people pleaded guilty to insider trading and three companies paid penalties under the Market Integrity Rule regime.
ASIC's deputy chairman and former Mallesons Stephen Jaques partner Belinda Gibson said ASIC's surveillance of financial markets is building investor confidence in the integrity of the markets.
"Our approach is to take preemptive action where possible to prevent market misconduct. Our insider trading prosecutions are evidence of our ability to respond where breaches are identified," she said.
"Since ASIC has taken on responsibility for market supervision, there has been a significant reduction in the time taken to commence investigations into suspicious market conduct. Of the 75 market matters referred for investigations since ASIC assumed responsibility for market supervision in August 2010, 26 of the 75 were made to ASIC within 30 days of identifying the possible misconduct, making a total of 54 out of 75 referrals that were made in less than 60 days."
ASIC's senior executive leader, market and participant supervision, Greg Yanco, said ASIC was focusing on detecting market integrity rule breaches, including issues relating to trading which has the potential to create false and misleading appearances, and the appropriateness of controls relating to automated order processing.
"ASIC is continuing to work closely with market participants on matters relating to order management, including problematic algorithms and orders for some exchange-traded funds," he said. "We will continue to focus on electronic trading and technology due to the potential for market disruption when things go wrong."