Squires to raid rivals for new Sydney office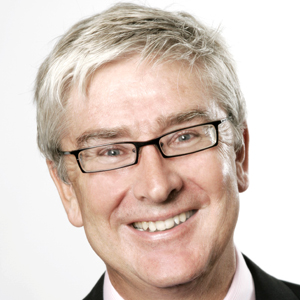 The Australian head of Squire Sanders has confirmed to Lawyers Weekly that his firm will raid top-tier rivals to open an office in Sydney.
The Australian head of Squire Sanders has confirmed to Lawyers Weekly that his firm will raid top-tier rivals to open an office in Sydney.
John Poulsen (pictured), Squire Sanders' Australian managing partner, was speaking to Lawyers Weekly ahead of the firm's move from its present base on St Georges Terrace in Perth to the Bankwest Tower on 300 Murray Street on 25 June.
Poulsen said that Squire Sanders was currently in discussions with a number of partners from what he described as "top-tier" firms to open the firm's second Australian office in Sydney by the end of the year.
"The core group we are looking at in Sydney would be in the corporate, M&A, finance and debt, and capital markets spaces," said Poulsen, who declined to comment on whether the discussions involved partners from several firms or only one firm.
Poulsen added that while the firm had spoken to boutique firms in Sydney about a possible merger that was knocked on the head because those potential suitors didn't have the right cultural, strategic and financial fit.
Poulsen also rejected previous reports that Middletons was one of the proposed merger partners Squire Sanders had discussions with.
"We have never spoken to Middletons," he said. "We are not talking to the mid tier, but we are talking to people at top-tier firms."

Let the light shine in
Speaking about the firm's move in Perth, Poulsen said his previous battles with depression, and his role on committees dealing with anxiety and depression within the Law Society of Western Australia, had shaped his view of how the firm's new office should be designed.
"Given my background, we have put a lot of thought into creating an environment that is a great environment for people to work in," he said.
Squire Sanders rejected an open-plan design and went with what is termed a "pavilion" approach, where no offices are placed next to windows.
The firm has also eschewed the dark colours used in traditional office design and used lighter colours that will incorporate natural light, which will be generated from the firm's location on levels 20 and 21, the top two levels of the building.
The firm will sublet the 19th floor, with no tenant as yet finalised for that floor.
Squire Sanders launched its Australian practice last year when 14 partners from Minter Ellison's Perth office joined the firm.
Squire Sanders now has 12 partners and 125 staff in total.
Last night (21 June) Minter Ellison officially opened its new Perth office in Allendale Square on St Georges Terrace, adjacent to the new Squire Sanders office.
After the departure of the firm's partners to Squire Sanders in October, Minters only had four partners remaining in Perth.
It has added three partners since then and financially integrated the Perth office into the firm's national network.
High-profile attendess at Minters' Perth office opening last night included Western Australian premier Colin Barnett.