Online learning opens opportunities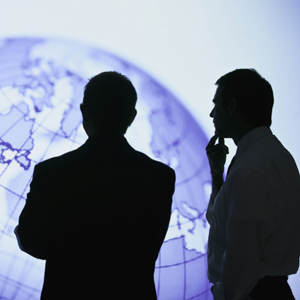 The growth of online legal teaching will be high on the agenda when legal academics from across Australia and the Pacific gather this weekend (June 30 – August 1) for their annual conference.
The Australasian Law Teachers Association (ALTA) conference will be hosted by the Sydney Law School and will focus on the globalisation of legal services and its impact on Australian legal education.
The limits, as well as the unprecedented benefits, of teaching online will feature prominently in this discussion, Sydney Law School Professor Gillian Triggs said.
The University of Sydney's (USYD) comparative constitutional law course, taught with Pennsylvania State University (Penn State), is a case in point.
The course, taught this semester, saw reciprocal lectures delivered online by legal teachers at USYD and Penn State.
"Our students gained a social and cultural perspective," said Triggs.
"They learned the US Supreme Court places its judgements in a political, social and economic context in comparison with our High Court, and their Bill of Rights is the prism through which all law is viewed."
Within Australia, the internet makes law degrees more accessible to rural groups, indigenous people and those in lower socio-economic groups, said Triggs.
"We're a large country with 34 law schools. For some remote universities the only way students can be viably taught is through online resources. They are a relatively inexpensive way to engage with the wider Australian community."
ALTA conference attendees will discuss how to best balance online teaching with on-campus time. Triggs asserts that students completing online degrees must still spend some time on campus, albeit in small, intensive blocks.
Changes to degree structures due to take effect in 2014 will also be a hot topic.
Australia's Tertiary Education Quality and Standards Agency (TEQSA) has proposed changes to degree structures that won't fit well with Australian law school degrees, which currently have a competitive edge over their European and North American equivalents, said Triggs.
TEQSA, the government-established national regulatory and quality assurance agency for higher education, has proposed mandatory two-year master degree programs that Triggs argues would kill off law masters, which are typically set over one year in Australia.
"An increased duration would make our master programs uncompetitive with the one-year degrees offered in the US and the UK.
"The regulations impose a general system that doesn't translate to legal education. We need to work with Canberra to find a more flexible approach," said Triggs, adding that she will take any consensus ALTA comes to on the issue of regulating degrees to officials in Canberra later this year.
The conference's keynote address will be given by Kevin Rudd MP. High Court Justice Virginia Bell is among the high-profile judges and academics on the conference's speaking program.
This is the first time the ALTA conference has been hosted by the Sydney Law School.