Freehills: We are not second best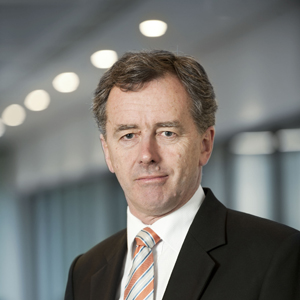 Freehills have insisted that, despite being second billing behind Herbert Smith in the name of their newly-merged firm, it is not merely providing an outpost for another global firm to enter Australia.
Overnight (28 June), Freehills announced that it would merge with the UK-based global law firm Herbert Smith. The new firm will be known as Herbert Smith Freehills and will comprise 2800 lawyers spread across 20 offices worldwide, making it the world's eighth-largest law firm by headcount.
The merged firm will be a full equity merger, with a single profit pool.
The merger will commence from 1 October.
Herbert Smith has more lawyers, more offices and a greater revenue stream than Freehills. However, the blue-ribbon Australian firm told Lawyers Weekly that this merger does not mean it will be subservient to the whims of its larger partner.
"We don't see this as a UK firm arriving in Australia; we see this as us entering into a merger with an international firm and our clients have responded very positively to that," said Mark Crean, the chairman of the Freehills board. "This is not a British flag being planted on the map in Australia by any stretch of the imagination."
Freehills' managing partner and CEO Gavin Bell (pictured) said the fact that Freehills' name was second on the masthead of the merged firm was not an indication of which firm was the dominant partner.
Bell also dismissed any notion that there was disquiet from within Freehills about the merger or about who is perceived to be the dominant merger partner.
Bell said that an "overwhelming majority" of the firm's 196 partners voted for the merger, with not one single partner voting no. However, it is believed some partners abstained from voting.
"This is a merger of equals," said Bell.
Herbert Smith, which targets energy and resources work overseas, was particularly attracted to the capabilities of Freehills in this key battleground in the Australian and global legal market. Freehills has the largest legal office of any law firm in Perth and its Brisbane office is the fastest-growing office of its four national offices.

The same, but different
Freehills is the fourth top-tier firm to announce a merger or formal link with a foreign firm over the past 12 months. There is a growing sense within the legal community that selling such a merger model in the future will be harder, as the point of differentiation from other firms will be diluted.
"I think it is good for clients to have all these global law firms entering the Australian market," said Stuart Fuller, the Hong Kong-based global managing partner of King & Wood Mallesons, who sent Gavin Bell an email this morning that "welcomed him to integration".
"However, such a message becomes harder to sell when you do have global firms already in the Australian market… but I do think clients increasingly want to use large global law firms."
One area where the Freehills merger with Herbert Smith is different from other recent mergers is that it will be a full equity merger, with a single partner profit pool.
This is a marked difference to Allens and Linklaters, which has struck up an alliance, Ashurst and Blake Dawson, which aims to have full financial integration by 2014, and the model adopted by King & Wood Mallesons, which has a Swiss Verein structure.
Fuller said that too much emphasis was placed on Freehills' structure and not enough emphasis on its offering and capabilities. He described the merged firm's China practice, which is much smaller than King & Wood Mallesons, as being "where Mallesons was five years ago".
Earlier this week, a report released by Beaton Capital said that, for the 2010 calendar year, Herbert Smith pulled in $US719 million in revenue, with Freehills pulling in $US439 million for the same period.