UWS lecturer awarded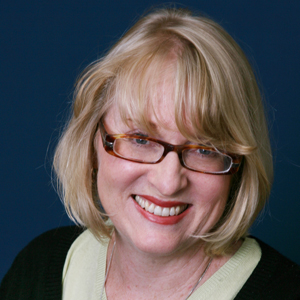 A University of Western Sydney law lecturer has won the LexisNexis Australasian Law Teachers Association Award for Excellence and Innovation in the Teaching of Law._x000D_
A University of Western Sydney law lecturer has won the LexisNexis Australasian Law Teachers Association (ALTA) Award for Excellence and Innovation in the Teaching of Law.
Dr Susan Armstrong (pictured) was presented the award at a conference on 4 July for her educational leadership in enhancing the learning and university experience of a generation of UWS law students, and for her contribution to changing the culture of assessment policy and practice at UWS.
"This award means a great deal personally as it constitutes peer confirmation of my teaching accomplishments over nearly two decades," said Dr Armstrong.
"It also highlights the role that such awards play in acknowledging and rewarding teaching excellence at a time when there are significant pressures on our capacity to provide the best education we can to our students."
Dr Armstrong was a foundational appointment to the UWS School of Law in 1996 and has assisted in creating a culture that nurtures students and builds their capacity to succeed and to use law justly. She has contributed to developing a rigorous and vital law curriculum and demonstrated distinction and innovation in evidence-based approaches to assessment and the first year experience.
In 2008, Dr Armstrong was appointed as a first year advisor to commencing law students.
"I initiated a program to improve the engagement, success and retention of commencing law students. The First Year Law program has since been recognised by UWS as best practice and has led to UWS's national reputation in first year law transition," says Dr Armstrong.
"Such programs assist to create peer support networks to promote self-regulated learning and the skills for academic success, particularly important given the high rates of depression and other mental health problems experienced by law students."
Dr Armstrong has published internationally on the law school's first year program and on the role of exemplars and standards in promoting student learning.
In 2010, Professor Michael Adams, dean of the school of law at UWS, was awarded the Mentor of Teaching Excellence title at the LexisNexis-ALTA Award for Excellence and Innovation in the Teaching of Law.
The LexisNexis-ALTA Award has become a symbol of recognition for excellence and innovation in the teaching of law. LexisNexis recognises and rewards regional university teachers who demonstrate excellence and innovation in the teaching of law.