Discrimination should not be allowed in Act changes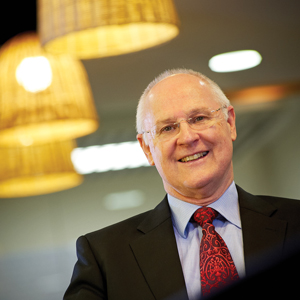 The Queensland Law Society has said proposed changes to the Surrogacy Act in Queensland would infringe on human rights.
"The proposed changes to the Surrogacy Act can put people in a catch-22 situation," said John de Groot (pictured), the president of the Queensland Law Society (QLS). "For example, a doctor who is approached to assist a same-sex couple to access a surrogacy arrangement may be an accessory to a criminal offence under state law if they assist and, if they refuse, [they would be] unlawfully discriminating against the same-sex couple according to federal law.
"The proposed changes allow the Government to set different rules for different people and discriminate in a way that businesses or individuals in our society may not."
The proposed changes to the Surrogacy Act 2010 would stop people in de facto relationships of less than two years, same-sex couples and single people from having children through altruistic surrogacy.
Legal groups such as the QLS have bristled at the potential way such changes would breach human rights and sex discrimination legislation.
"The current surrogacy law requires no change as it is consistent with our legislation and is non-discriminatory," said de Groot.
The recently-elected conservative Queensland Government has caused ripples through the legal sector since it was elected to office in late March.
Its current stance on national legal profession reform remains a point of conjecture and, earlier this week, the Queensland Government joined the Western Australian Government and the Fortescue Metals Group in a High Court challenge against the Federal Government's mining tax.