Uni preparing grads for global future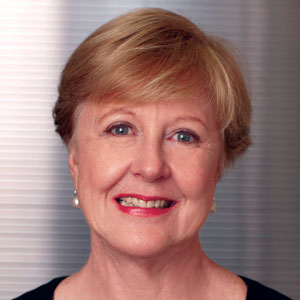 There has been a significant shift in university curriculum since the entrance of global firms into the Australian market, according to the outgoing dean of the University of Sydney law school.
Professor Gillian Triggs (pictured) is about to take up the presidency of the Human Rights Commission, following a five-year tenure as dean of USYD's law school and a stint as Chair of the Council of Australian Law Deans.
Triggs told Lawyers Weekly that the arrival of global law firms has impacted law degrees at Australian universities, shifting focus from the national to the international.
"There's no point going to a globalised firm, like Allen & Overy, if all you know about is Australian conveyancing or Australian contract law," she said.
"[Universities] now have a much stronger emphasis on preparing Australian lawyers for transnational and international legal service."
Obtaining a "global education" is necessary to the survival of legal practice in Australia, Triggs continued.
"Otherwise Australian lawyers will become increasingly parochial and sidelined," she added.
Triggs believes Australian lawyers must learn the legal systems of other parts of the world to remain relevant, particularly Sharia law (enforced in Indonesia, among other countries) and China's civil law system.
She also expects that more graduates will obtain practising certificates from Asian law schools to be seen as more attractive candidates for the global firms, as well as those seeking to expand into Asia.
But having a global outlook is not for everyone, she continued.
Law schools at some regional universities, such as Charles Darwin, James Cook and The University of New England, are not preparing students for international practice, said Triggs.
"Graduates from these universities are often working in rural areas and they need a thorough grounding in domestic law...that's where those graduates will often see their futures.
"This is very different to what you'd expect from the University of Sydney, which is based in a major capital city."
Of course, there are exceptions, Triggs added, citing the example of a Sydney University law student who recently chose to practise law in the regional town of Dubbo, NSW.