Senior lawyer leaves firm to go solo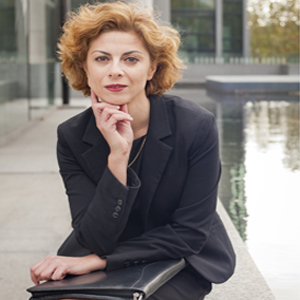 A former senior associate of Norton Rose has left the firm, ahead of a promotion to special counsel, to achieve her idea of a greater work-life balance.
Lee Pascoe left the Melbourne restructuring and insolvency arm of Norton Rose on 15 June. After five years with Norton Rose, she turned her back on a pending promotion to special counsel in favour of a "complete lifestyle change" where she could work remotely and freelance with Australian law firms.
 "The concept is really simple and it evolved pretty quickly after I spoke with partners in a number of firms; large, small and regional," said Pascoe.
"The regional guys thought it would be a lot cheaper for someone in Sydney to do work than it was for them to travel backward and forwards, and smaller firms didn't have the expertise, necessarily, or the hands, if things happened all at once."
Through her new business venture, Libero Legal, Pascoe will offer a firm or a sole practitioner her expertise, and fresh eyes, remotely and when needed, without the overheads associated with putting her on staff full-time.
"Everything is managed and signed off by the full-time lawyer ... I do work behind the scenes, without any contact with the clients," explained Pascoe.
When consulting initially with firms, she admitted there were some things she had not considered.
"Part of the year, due to personal reasons, I'm actually in the northern hemisphere, and some firms said it's cheaper for them– if there's a matter in the UK or China – to send someone over there that's willing to fly across than it is to send them from Australia, so it was also the mobility aspect that they liked," she said.
Pascoe's litigious insolvency experience, in superior state courts and the Federal Court of Australia, lends itself well to freelancing.
Generally litigation is a lot of paperwork, large affidavits and large witness statements, which can be done on the side, she said.
"[I] can't run a file; that's not realistic, but [I]can do aspects," said Pascoe.
The idea is not new. It appears to be in its infancy in the Australian market compared to the US and UK markets, said Pascoe, who found several working models where - mostly female - lawyers worked individually, but often aligned in a common online register or network.
Locally, Pascoe found only one national mid-tier firm using a freelancer, in Melbourne, as well a firm on the NSW central coast.
 "I think it stems from the general stigma in Australia associated with legal contractors and freelancers [being] lawyers who cannot secure a position in a law firm," said Pascoe.
This possibility is quickly dismissed on a quick review of Pascoe's CV. She has undergraduate and masters law degrees from Deakin and Monash University and international accreditation in insolvency law. She has been a senior associate at DibbsBarker in Melbourne and Sydney and Brian Ward & Partners, and also worked for a time as a barrister at the Victorian bar. 
Picky practitioner
While Pascoe gives credit to Norton Rose's flexible work policy, she said she grew tired of not actually always practising law as she became more senior in what she called "an intense business".
"The demands on your time – client management is a big thing - and the work life-balance just became a bit unbalanced. [Freelancing] allows you to actually work when you want to work, and when there is work, as opposed to going to work just because of the sake of it," she said, adding that, for her individual circumstances, it was not a simple fix of working less hours or one day at home a week.
"It's doing a part of the law that I like, which is actually the advices and the paperwork. I essentially would have gone back to the bar except I don't like advocacy."