New premises for growing Sydney firm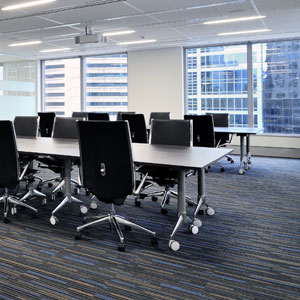 The Sydney practice of mid-tier commercial firm Mills Oakley Lawyers is relocating to larger premises to accommodate its growing partnership.
The new George St address will provide a more "appropriate working space", said Mills Oakley CEO John Nerurker, who said the firm has experienced 16 per cent growth in its partnership over the past 12 months.
"The Sydney practice has undergone substantial growth in recent years ... our premises needs to enable that growth," said Nerurker.
"We are now servicing a number of leading corporate clients out of our Sydney office and the size of our practice is set to expand even further in the years ahead."
The Mills Oakley Sydney team will begin operating from 400 George Street on 30 July, after occupying premises at 60 Margaret St since 2006.
Other tenants of the NABERS-rated energy-efficient building include Telstra, Jones Lang LaSalle and the Commonwealth Government (APRA).
"The facilities in the building are exceptional and it will allow us to provide better amenities to our clients," added Nerurker.
Mills Oakley has around 40 partners and more than 200 staff in offices across Melbourne, Sydney and Brisbane. The firm's clients include Leighton Holdings, Lend Lease, Telstra and George Weston Foods.