Raneberg gets 10 years for $2.7m theft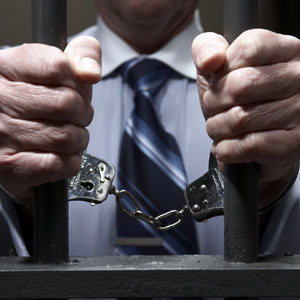 Former Minter Ellison chief financial officer (CFO) Craig Raneberg has been sentenced to 10-and-a-half years in jail for stealing almost $2.7 million from his former firm.
The South Australian District Court heard on Friday (20 July) that the 47-year-old regularly stole from Minter Ellison over seven years from 2004 to 2011. He used electronic transfers to direct funds meant for the partners into his own accounts. Money was also redirected to real estate agents for a rental property.
Raneberg, who was the CFO of Minter Ellison SA/NT for 10 years before being made redundant in June 2011, faces a non-parole period of six years and four months after pleading guilty to 70 counts of theft. He also asked that an additional 121 instances of theft be taken into account.
In sentencing, Judge Geoffrey Muecke told the court that Raneberg was funding a lavish lifestyle.
"You had put into reality a somewhat fantasy life of the rich and famous," Justice Muecke said.
"Your lifestyle was out of control and you lived in a world which was not real, all the while taking money from your employers to maintain this lifestyle, image, generosity and friendship."
Justice Muecke said Minter Ellison, which is seeking to freeze Raneberg's assets in the South Australian Supreme Court, would be likely to receive less than $50,000 in restitution.
Lawyers Weekly approached Minter Ellison SA/NT managing partner Adam Bannister for comment. In a statement, Bannister acknowledged that the matter had been dealt with by the court and thanked staff and clients for their ongoing support. He declined to comment on the matter further.
Lawyers Weekly reported last year on Raneberg's arrest at Sydney Airport on 1 October 2011. A source close to the firm also told Lawyers Weekly Minter Ellison had informed police in August 2011 that an internal investigation had uncovered that Raneberg appeared to have fraudulently misappropriated a large amount of money from partner funds.
The firm insisted at the time that clients were not affected.
While federated with other offices in the Minter Ellison Legal Group, Minter Ellison SA/NT is a separate partnership and maintains completely separate financial accounts. Raneberg was the CFO for both the Adelaide and Darwin offices.