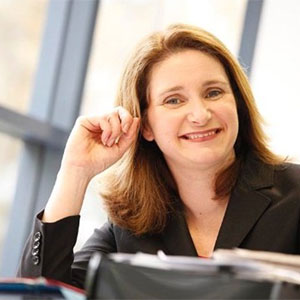 A social media strategy that is ingrained in a firm's culture will attract new clients, a law firm general manager has claimed.
At a LexisNexis seminar in Sydney yesterday (24 July), the general manager of BlandsLaw, Vivienne Storey (pictured), told attendees that firms must facilitate a culture of regular social media use if they are to take advantage of a "huge opportunity for multiple touch points" with clients.
To illustrate her point, Storey revealed how BlandsLaw, a small boutique firm based in Sydney's northwest, has successfully used social media to attract new business.
Each lawyer at the firm adheres to a publishing schedule, writing around one article per week, Storey explained. This copy is then broadcast through various social media channels, including YouTube, Twitter, LinkedIn and blogs.
"We don't think about using social media; it's an unconscious thing, like using the telephone."
Writing on niche topics, like social media policy, builds the firm's credibility, claimed Storey.
"I write about risk management issues around social media, a lot of which has no precedent, so you're immediately seen as a thought leader," she said.
Storey described this type of social media strategy as "strategic niche marketing". This approach has elevated BlandsLaw's Google ranking and, in turn, attracted publishing opportunities in mainstream media.
"Journalists who Google 'social media law' ... get BlandsLaw [and] we're getting more and more publicity this way," she said.
While social media can help to grow a business, Storey warned that using "innovation for innovation's sake" is a dangerous strategy. Firms must respect tried and tested commercial methods and "hang on to the fundamentals that work", she added.