Bar backs ADR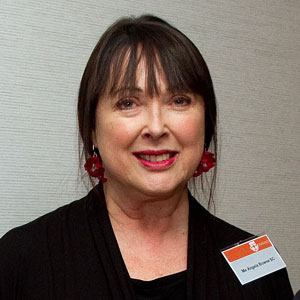 The Attorney-General is among the speakers at an alternative dispute resolution (ADR) workshop that will be hosted by the NSW Bar Association this Saturday (4 August).
The 2012 ADR in Australia and Beyond full-day event will be held in the Westin Hotel in Sydney. It is the fifth ADR-focused workshop to be held by the NSW Bar Association.
Attorney-General Nicola Roxon will give a keynote address, which will be followed by a series of talks on topics including evaluative mediation, ethics in ADR and the role of courts in arbitration.
Angela Bowne SC (pictured), ADR committee chair at the NSW Bar Association, told Lawyers Weekly that, with 10 sessions and a stellar line-up of industry heavyweights, the event was almost titled 50 Shades of ADR.
Bowne admitted that the program has a substantial emphasis on arbitration. This reflects the involvement of the Australian Centre for International Commercial Arbitration (ACICA) and the growing interest in arbitration among members of the Bar, she explained.
Aside from informing barristers of trends in ADR, the event will also provide a forum to debate questions like whether to litigate or arbitrate. While Bowne believes there are certain matters that belong in the courts, she also admitted that litigation could learn from techniques used in international arbitration; such as stop-clock procedures where hearing time is divided between the parties to ensure adherence to allocated periods.
This process can "streamline cross examinations", Bowne added.
Another workshop topic that she expects will spark lively debate is evaluative mediation.
"Some mediators don't do evaluative mediations because they consider it an expert determination," she said.
Bowne is optimistic that industry events like 2012 ADR in Australia go a long way to raising awareness of ADR as an alternative to the courts. She also praised the Federal Government and National Alternative Dispute Resolution Advisory Council for their consciousness-raising efforts.
But Bowne fears the lack of data to support the case for mediation and arbitration is hindering uptake of ADR.
"It's impossible at the moment to keep statistics," she said. "We know that filings are down in the Supreme Court ... but much of the evidence we currently have is anecdotal."