Exit strategies pay off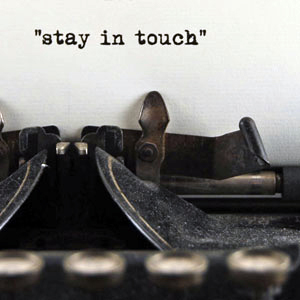 Firms that nurture positive relationships with departing lawyers can gain financial benefits, a business academic has claimed.
Dr Ian Williamson, a professor of human resource management at the Melbourne Business School, said firms should establish a formal exit strategy that preserves relationships with ex-employees. While some lawyers jump ship to join a competitor, others become in-house counsel for a potential client or go to firms that could offer a lucrative alliance, he explained.
"If you have lost a person in a good way and they are still on good terms with you, then that opens a conduit for potential economic exchange or collaboration that [the firm] didn't have before," Williamson added.
Currently, firms either defend or retaliate in the legal market's "war on talent", Williamson continued.
Some firms will defend against losing valuable staff by developing "thought-through policies and procedures that make [a firm] a very attractive place to work", he elaborated. Others will retaliate by severing ties with organisations, poaching talent themselves or enforcing non-compete clauses against departing employees.
Williamson argued that neither is effective in retaining talent. Instead, he touted an approach that fosters sustainable relationships with current and former employees. This strategy can boost the firm's profile and be a motivator for defecting lawyers and partners to return to the firm in the future, he added.
Williamson has conducted research into the effect of employee mobility on firm performance and found that an effective exit strategy has a direct impact on a firm's ability to acquire new clients. His report, which surveyed 100 US law firms over a five-year period, was awarded the best paper prize by the Academy of Management Human Resource Division in 2007.
He also found that commitment to organisations is declining, which is increasing mobility of legal professionals. Firms must amend their talent management strategies to account for this trend.
"[Firms] need to evolve ... and not think about employment as being limited to one period of time," he said.
 "It's realistic you'll get someone for 15 years, but unrealistic you'll get them for 15 consecutive years," he added.
Dr Ian Williamson spoke at a breakfast hosted by Mahlab Recruitment at the Hilton Hotel in Sydney on 1 August. The event was a prelude to the launch of Mahlab's annual survey of salaries and market trends in the legal profession.