Women lawyers encouraged to take break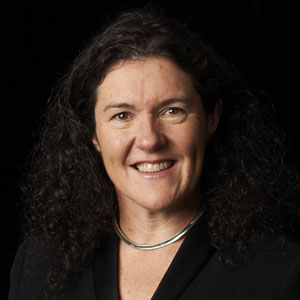 Female lawyers who take a career break should maintain their professional networks to ensure a smooth re-entry into the workforce; that was the consensus among a panel of high-profile legal professionals at the Australian Women Lawyers Conference at the weekend (11-12 August).
The panel, which included Victorian Bar SC Fiona McLeod and Myer's general counsel Marion Rodwell (pictured), discussed attrition, retention and progression of women in law at an event held at the Australian National University in Canberra.
Rodwell kicked off the conversation with an account of her own career, which has included three lengthy career breaks, some as long as a year.
She urged delegates to take planned breaks and, importantly, maintain networks that will assist their return to the workforce.
"Work out what you want to do and what you want to achieve in your break ... while staying in touch with everything that's going on [in the profession]," she said.
Rodwell said a break is often necessary to ensure a career move is considered and not "just a way to get out of the pressure cooker".
"Get your head clear first so you can work out what you want to do next," she added.
In an impassioned speech, McLeod also encouraged women to take leave without fearing they will become irrelevant. She spoke of her own inability to "slow down" and how she introduced a program of rest and relaxation into her life.
"I had to brief myself to look after myself," she said. "I would lock in the break ... which became part of a routine."
Raised voices
McLeod also addressed the issue of discrimination against women in the legal profession. She relayed her own experience of being disparaged because of her gender and asked delegates if anyone had been put down in the course of their career. Around half of delegates raised their hands, which McLeod said was a "concerning number".
She urged women to "be brave" and share concerns with colleagues. "You'll find there's commonality and it's a relief to know that you're not alone out there."
She also advised women in the legal profession to effect change by making their voices heard on the "big issues" such as gender discrimination.
"Why do we put up with a system that entrenches these biases that we know about and have articulated for years?" she asked. "Participate in decision making. Be tenacious and restless, because I've found that's what works for me."
Dr Nanette Rogers SC, assistant director of the Office of the Director of Public Prosecutions and Kate Ashmor, a lawyer at Public Transport Victoria, were the two other members of the discussion panel.
The Australian Women Lawyers 4th National Conference was attended by over 115 people; including High Court judges the Hon Robert French AC and the Hon Justice Virginia Bell. The program featured a keynote address by the Global Ambassador for Women and Girls, Penny Williams, an update on Professor Kim Rubenstein's Trailblazing Women and the Law research project, and an insider view of female lawyers practising in rural, regional and remote communities presented by University of Wollongong lecturer Trish Mundy.