Innovation outrunning IP law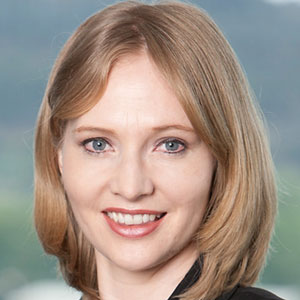 Copyright law is not keeping pace with technology, IP specialists have claimed in a discussion on ownership and authorship in a digital medium.
Sharon Rowe (pictured), IP specialist at DLA Piper, believes the online culture of knowledge sharing, which is being fuelled by social media, is giving rise to broader licences that attempt to get around copyright law.
Rowe was one of three speakers in the Powerful Bundling of Intellectual Property Rights panel discussion at the Australian Women Lawyers Conference on Saturday (11 August). She told delegates that the terms and conditions of some online platforms, like Facebook, are providing users with very broad licences to use content posted on the social networking site, even if the content is protected by copyright.
This is a sign that the law is not keeping pace with new technologies, she continued, pointing out that copyright law does not reflect how IP is viewed and distributed in the digital world.
"There is a shift in policy that exists on the internet and the law is still not necessarily suited to these types of concepts," she said. "The law says the same rules apply to a book as to a literary work on the internet and Facebook is getting around [these rules] with online licences."
She is confident, however, that law reform will reflect the public's willingness to distribute IP free of charge.
"The concept of authorship was sacrosanct but now that now that we have the internet some of these lines are blurring," she explained.
"More people are embracing the opportunities presented by social networking sites ... and using copyright to allow dissemination of information rather viewing it as something to lock up."
Kate Gilchrist, senior lawyer at Australian Broadcasting Corporation, echoed Rowe's sentiments when she revealed that copyright in broadcasting is also undergoing a significant shift in the internet age.
"Negotiating broadcasting rights is more complicated today and we're still scratching our heads about how the law will operate in this new environment," she said.
She explained that a major complication is the entry of new players into the market that are laying claim to broadcasting rights. These recent entrants include telecommunications companies, internet services providers and technology developers such as Google and Apple "who want to be pseudo broadcasters", she said.
"You're competing with a multitude of players, which means there's pressure on price and the market is much more segmented."
Gilchrist revealed that the Australian Law Reform Commission is currently considering the question of copyright in broadcasting and is expected to report back in 2013. In the meantime, she expects the debate will continue over whether policy relating to physical mediums (such as VCRs) also applies to digital innovations.
A spotlight was cast on this issue in April when the Federal Court overturned Justice Steven Rares' initial ruling in the Optus TVNow case. Initially, Justice Rares found that the company's service did not infringe the copyright of the NRL, AFL and Telstra (rights holders of a several sporting broadcasts recorded using Optus' service). His decision was based on the section 111 exemption of the Copyright Act that allows for the recording broadcasts for private or domestic use.
In April, a full bench of the Federal Court dismissed the orders made by Justice Rares, finding that Optus was not protected by the exemption.