Sydney firm's Singapore sling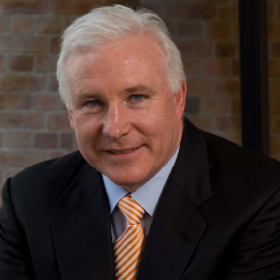 A boutique Sydney firm has set up shop in Singapore.
Ryan Lawyers, a real estate, hotels and tourism firm based in Sydney, launched its Singapore office yesterday (13 August).
Tien Gui Koh, formerly a senior counsel and company secretary for international hotel corporations Jumeirah and Marriot, has been hired to head the fledgling office.
Robert Williams, a former partner at Baker & McKenzie who was poached by Ryan Lawyers in June, will also assist Koh and divide his time between Sydney and Singapore.
"These appointments and our Singapore presence demonstrate Ryan Lawyers' commitment to our clients by providing a greater depth of capability in the Asia-Pacific region and servicing the real estate, hotels and tourism sectors," said Tony Ryan (pictured), the principal and founder of Ryan Lawyers.
Ryan, a former partner at Ashurst, started Ryan Lawyers in 2004 and brought with him a high-profile client base.
In March this year, he and his colleague Chris Greiner, also a former partner with Ashurst, acted for Hyatt of Australia Limited in a legal stoush with Clive Palmer over the control of the Hyatt Regency Coolum Golf Resort and Spa on Queensland's Sunshine Coast.
The controversial Queensland-based mining magnate terminated the management agreement with Hyatt. He accused Hyatt management of being more interested in increasing turnover than generating a profit and claimed that during Hyatt's tenure as the resort's managers they had accrued "millions of dollars in losses to the owners".
"I jumped on a plane and went off to Brisbane and got an injunction restraining him," said Ryan when speaking to Lawyers Weekly in March about the successful application to the Queensland Supreme Court for an injunction to stop Palmer terminating the management agreement. "I was then in Brisbane for the next five weeks."
Palmer and Hyatt management settled the matter, with Hyatt forfeiting control of the hotel.
Clients of Ryan Lawyers include Host Hotels & Resorts, the Marriott Vacation Club, the Swiss-Belhotel International and Royal Group Holdings, a Singapore-based hotel owner and operator.