LCA and ALA condemn panel plans for asylum seekers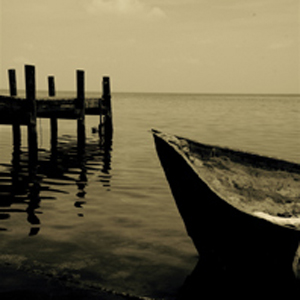 The Australian Lawyers Alliance and the Law Council of Australia have expressed grave disappointment in the recommendations of the expert panel on asylum seekers to allow offshore processing in Nauru and Manus Island.
LCA president Catherine Gale said she was pleased with the recommendation, which Gillard has endorsed in principle, to increase the humanitarian intake from 13,750 people per year to 20,000, but that other recommendations reflect a punitive approach.
The expert panel, which made 22 recommendations, was comprised of former Defence Force chief Angus Houston, refugee expert Paris Aristotle and former diplomat Michael L'Estrange.
They proposed Manus Island and Nauru as "short-term circuit breakers" ahead of an as-yet-unspecified longer-term solution to the regional asylum-seeker crisis, but the ALA labelled the rushed Federal Government plans as "cruel and outrageous".
"I'm disappointed in the panel. I'm particularly disappointed in Paris Aristotle. I like Paris, I met with the panel and I have no doubt about their sincerity, but what they have sanctioned is effectively governments creating a great deal of harm to very vulnerable people," said immediate past-president of the ALA Greg Barns. He also claimed there will be major episodes of mental and physical illness among detainees, as shown by Howard's Pacific Solution.
"I think there's a naivety on the part of the panel in thinking that politicians in this country, who are extraordinarily short term in their view of the world and put human rights well down the value chain, will do any thing other than simply rely on Nauru and Manus Island as long-term solutions," he said.
Barns argued the panel should not have been so pragmatic but rather pushed for regional processing centres "where people have a hope of having their claims processed within a 12-month period".
Australian mental health expert, Professor Pat McGorry, who was consulted by the Government's expert panel, has said that after about six, and certainly 12, months in detention, mental health will deteriorate.
"What is quite disturbing is the failure by the Prime Minister to give any assurance about time limits on detention; in fact she said that longer detention acts as a deterrent, which is an extraordinary statement … one would expect unfortunately from authoritarian  regimes around the world," said Barns.
LCA president Catherine Gale said that for many years the LCA has opposed offshore processing, mandatory detention and other policies aimed at punishing those seeking asylum in Australia.
"The Law Council urges the Parliament to ensure that any legislative instruments authorising a location for offshore processing are subject to regular parliamentary review," said Gale.
"There is also a need to give legislative effect to the types of safeguards outlined in the expert panel report, such as the provision of assistance during the preparation of protection applications and the establishment of an appeal mechanism against negative decisions on such applications."
The LCA also has concerns about the rights of unaccompanied minors and the ability of persons found to be genuine refugees to be reunited with their families. Gale said the LCA will continue to monitor the implementation of the panel's recommendations on these matters.
Many costs
Barns argued that the Gillard Government is setting Australia up for massive compensation claims that will dwarf the $22 million already paid out in compensation claims to asylum seekers who were detained under the Howard, Rudd and Gillard administrations.
"We are creating a morally repugnant policy, but in fiscal terms an extraordinarily expensive policy. You think of the $22 million already paid out that could have gone to onshore community processing rather than putting people through physical and mental hell over a number of years … and we're creating the same conditions again," said Barns.
 "Just as the US benefitted from post-World War II refugees stimulating and driving its economic prosperity, so Australia stands to benefit from embracing such culturally diverse and resilient people."