Passage out of UK "almost impossible" for Assange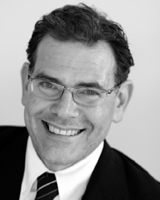 It is almost impossible for Julian Assange to leave the UK now that he has been granted political asylum, according to a legal academic who has claimed attempts to escape by diplomatic car or in a bag can be thwarted by British authorities.
Speaking with Lawyers Weekly, Don Anton (pictured), an international law expert at the Australian National University, said that a car belonging to the Ecuadorian embassy falls under diplomatic immunity and can't be searched by British police, but the vehicle can be stopped indefinitely.
Another obstacle to Assange's passage out of the UK is his vulnerability when he arrives at the airport, Anton added.
"Even if Assange managed somehow to evade detection, it would be impossible for him to clear security and immigration at the airport without being arrested."
Anton claimed the Ecuadorian government could put Assange in a "diplomatic bag" (also immune), which can take any shape, form or size. "But that does not mean that it could not be stopped at the border if it was suspected of containing contraband," he added.
Assange has been holed up in the Ecuadorian embassy in London since 19 June, when he claimed political asylum in a bid to avoid extradition to Sweden over sexual assault allegations.
The Wikileaks founder has said he fears deportation from Sweden to the US, where he could face the death penalty if convicted for his website's release of government documents.
Anton believes that Assange is unlikely to escape UK police seeking his arrest for breaching bail conditions as the country has no legal obligation (regardless of his citizenship) to allow him to do so.
Anton referred to the 1950 Colombia v Peru judgement, where the Colombian Ambassador in Lima allowed Victor Raúl Haya de la Torre, head of the American People's Revolutionary Alliance, sanctuary after his faction lost the 1948 one-day civil war in Peru. The Colombian government granted Haya de la Torre asylum, but the Peruvian government refused to grant him safe passage out of the country.
Colombia claimed that the Bolivian Agreement of 1911 on Extradition, the Havana Convention of 1928 on asylum and the Montevideo Convention of 1933 on political asylum, as well as American international law, entitled Columbia to decide if asylum should be granted and their unilateral decision was binding in Peru.
But the submission by Colombia was rejected by the International Court of Justice (ICJ), which found that Article 38 of the Statute of the ICJ encompassed local custom as well as general custom and the custom of asylum was not uniformly or continuously executed to demonstrate that it was of a generally applicable character.
"Lawyers [for the Ecuadorian government] would be well advised to have a look at the Haya de la Torre case ...  Ecuador would have little prospect for success, even assuming jurisdiction and admissibility," Anton said.
Anton also dismissed claims that Assange himself will appeal to the ICJ to enforce passage. "The only parties able to bring claims in the ICJ are states," he said.