IMF not about "access to justice"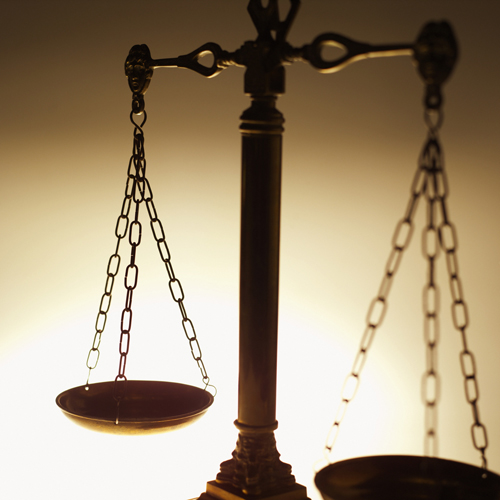 The fundamental problem with third party litigation funding (TPLF) is that it provides a very large income stream for precisely the kind of litigation that does not need support, according to the Justice Ronald Sackville AO QC.
The fundamental problem with third party litigation funding (TPLF)  is that it provides a very large income stream for precisely the kind of litigation that does not need support, according to the Justice Ronald Sackville AO QC.
Sackville distilled discussions last night (August 16) at a Class Actions Think Tank hosted by Clayton Utz.
The event began with the moderator, Clayton Utz partner Ross McInnes, making a jibe at Maurice Blackburn and the IMF's "apparent noble pursuit" against excessive bank fees, when IMF itself has an agreement in place with its customers to charge in excess of the cost of running the litigation.
Justice Sackville zeroed in on the ideological perspective creeping into discussions and said it was not one which he entirely shared.
He acknowledged the noble ambitions in the origins of class actions, which were also outlined by Clayton Utz litigation partner Colin Loveday, who kicked off the event. Sackville admitted that the nature of litigation funders' involvement had "dramatically changed the face of representative proceedings".
"With the business model that IMF has, which is perfectly legitimate, they're entitled to follow that, their actions and those of the lawyers who participate in the representative proceedings funded by [them], all that has little to do with access to justice," said Sackville.
"The Government justified the lack of regulation on funders because it improves access to justice, but access to justice is not really advanced when you have a business model that says 'we will only provide assistance for those cases that are going to win'."
IMF has lost five out of 123 cases. Its commission varies from 20 to 35 per cent and it rejects cases that involve significant amounts of oral evidence. IMF's executive director John Walker told Lawyers Weekly the funder is completely open and transparent in terms of its business model.
"We have all the continuous disclosure obligations that a market has, so people can look at us and decide whether they want to do business with us," said Walker.
"We have the relevant disclosures for a financial services license, we have a complaints mechanism; thankfully we've only had one [complaint] in excess of 2000 clients and that went to our relevant financial ombudsman and he found in our favour, so at least we're keeping records. Regulation hasn't been a problem yet but it only becomes a problem when you're not looking after it."
The Government made it clear it doesn't intend to introduce detailed regulations for funders when it excluded litigation funding schemes from the definition of managed investment schemes (MIS) in the Corporations Act 2001 last month.
Knowledge is power
Justice Sackville reiterated the fact that high levels of fees were being collected on cases that would be supported anyway, "without any concept of litigation funding".
He said one of the major problems is that "ordinary" people represented in proceedings are not in a position to determine whether the funding agreement is fair, sensible, or can be negotiated, despite readily available information.
"What is adequate in a particular situation very much will depend upon the resources available to the group members, the sophistication of the group members and the sources of advice available to them," he said.
Stephen Parbery, the chairman of PBB Advisory and a panellist alongside Sackville and Centro Group general counsel Dimitri Kiriacoulacos last night, discussed the motivations of funders in liquidation scenarios.
"When you're sitting down and you're trying to have some early settlement discussions you need to really understand how they're getting paid and what motivations they have for settling," said Parbery.
Kiriacoulacos, who joined Centro in 2009 ahead of six class actions and a major restructure, agreed, adding that from a professional and intellectual perspective he wished they could have got to a judgement but was glad they didn't.
In June, Centro settled class actions brought against it by Maurice Blackburn and Slater & Gordon for $200 million.
"It enabled that last piece of dark cloud to remove itself from the organisation," said Kiriacoulacos.
No shareholder class action has yet gone to judgement in Australia.
Levelling the playing field
Stuart Clark, Clayton Utz's head of class actions, highlighted the Law Council of Australia's establishment of a working party to look at ways contingency fee agreements for lawyers can be legalised.
Sackville said there were two options: opening up the field so that anybody can charge excessive fees, or limiting the fees that funders can charge so there is less of a disparity between lawyers involved through law firms and those involved through funders
"The fundamental difficulty lawyer's face is to achieve a balance between commercial aspirations and the attributes of a profession that supposedly mark out lawyers and a few others from others who undertake occupations."
"It might be important that, when you think about these things, you do so in a broader context as opposed to, perhaps, a focus on the evils of representative actions and litigation funders."