Slaters backs Gillard's 'non-story'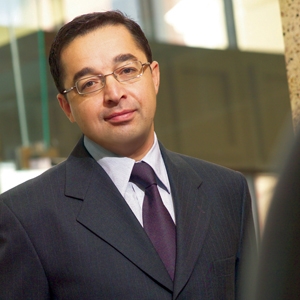 Slater & Gordon has supported Prime Minister Julia Gillard's claims that she was "not involved in any wrongdoing" over legal work she did for a union boss accused of corruption, who was also her then-boyfriend.
Following allegations by a former equity partner of Slaters that Gillard left the partnership over an internal investigation into work she did for Australian Workers Union State secretary Bruce Wilson, Lawyers Weekly obtained a statement from Slaters managing director Andrew Grech indicating Gillard fully cooperated with the 1995 investigation.
"The review found nothing which contradicted the information provided by Ms Gillard at the time in relation to the AWU/Bruce Wilson allegations and which she has stated consistently since the allegations were first raised," said Grech.
The short statement was released after Gillard declined to answer specific questions about her departure from the firm on Sky's Australian Agenda yesterday (19 August). The PM wrote off fresh pursuit of the claims as "scurrilous campaigning" by "people blogging malicious nonsense".
"I did nothing wrong. Have you got an allegation to put to me? If you do not, why are we discussing this?" she said during a fiery interview.
Gillard has previously denied any knowledge that Wilson had allegedly ripped off a union fund that she set up for him when she was a lawyer in the industrial department of Slaters in 1988 through to 1995.
Yesterday, Gillard gave Slaters permission to detail her employment at the firm.
"Ms Gillard acted for a wide variety of trade unions and individuals in employment-related matters, including various branches of the AWU from 1991 until 1995. In September 1995 Ms Gillard took a leave of absence from Slater & Gordon in order to campaign for the Senate," said Grech, adding that these events occurred more than 17 years ago and that none of the individuals involved remain in the employment of Slaters.
"Ms Gillard's resignation from the firm became effective on 3 May 1996 when, Slater & Gordon understands, she commenced employment with the then Victorian Opposition leader as an advisor."
Former Slaters partner Nick Styant-Browne raised allegations at the weekend. In a two-page statement to The Weekend Australian, Styant-Browne revealed Slaters formally interviewed Gillard in 1995 about advice she'd given Wilson to create the AWU Workers Reform Association - an entity she reportedly accepted was referred to as a slush fund.
Styant-Browne claimed Gillard, in a recorded and transcribed interview, confirmed that "she did not open a file at the firm" to establish this association. He also asserted that Gillard said at the time she could not categorically rule out that she had personally benefited from union funds in the renovation of her Melbourne house.
The partnership took a serious view of this and thus asked for her resignation, he alleged.
Styant-Browne, now a Seattle-based lawyer, is the first of any Slaters partners employed by the firm before Gillard began her political career who has spoken on the record about this matter.
In his statement, Grech said Slaters was only able to comment on the basis of records it now holds.
He emphasised Slaters ongoing relationship with Gillard, saying the firm has regularly invited her back for events and functions and, like a number of other notable former lawyers, named a meeting room in recognition of her achievements.