IMF head defends company model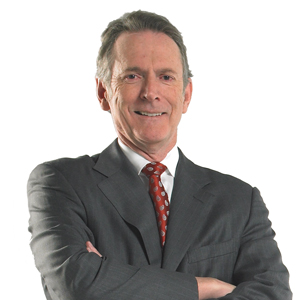 The managing director of IMF has passionately defended his firm after the litigation funder more than doubled its gross revenue.
IMF released its results for the 2011-12 financial year yesterday (22 August). Australia's dominant litigation funder saw gross income increase by 104 per cent to $117.8 million, with net income from litigation funding standing at $70.5 million, up 86 per cent. The company's net profit after tax was $43 million (up 88%).
Speaking to Lawyers Weekly, IMF managing director Hugh McLerrnon (pictured) said he expected a backlash from the large law firms that are often on the other side of IMF on class actions to his company's impressive numbers.
"All this claptrap you get that all the money goes to the lawyers and funders is just exactly that: claptrap," said McLernon "It is put out by people that have already made up their mind and aren't interested in the figures."
McLernon cited an audit of IMF's books conducted by Ernst & Young (EY) last year that looked at all of the 123 completed cases funded by IMF between October 2001 (when the company started) and June 2011.
The EY figures show that, from those matters, IMF generated nearly $880 million in total income.
IMF received just over $273 million of that revenue, with almost $600 million going to clients (around 68%).
McLernon also took a shot at comments made by Justice Ronald Sackville at a conference at the Sydney office of Clayton Utz last week.
The former Federal Court judge and current acting judge with the NSW Court of Appeal said that the IMF business model "has little to do with access to justice" and that high levels of fees were collected on cases that would be supported anyway.
"His Honour's proposition that these cases would have been run anyway is just nonsense," said McLernon. "I would like to know which one of all of those 123 cases he knows would have run for sure without funding.
"I can say, because I know the facts and he doesn't, that maybe five per cent of them could have got some form of alternate funding somehow."
For the 2102 financial year, IMF resolved nine cases. The record $200 million Centro class action settlement generated the biggest profit of close to $42 million.
The $35 million Trans Pacific International class action settlement was also cited by McLernon as a profitable area of work.
IMF has five Australian offices and a small administrative office in New York. McLernon said that further expansion on the west coast of America and work emanating out of Holland could provide international growth for the company.