Former rival is new Herbert Geer MP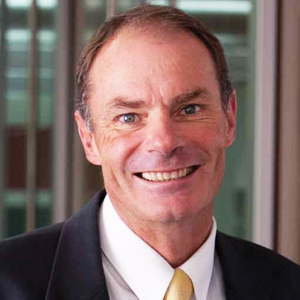 The newly-appointed managing partner of Herbert Geer, John Cain, has had a long association with rival firm Maurice Blackburn.
Cain (pictured) started his legal career with Maurice Blackburn in 1982 and held the managing partner's role from 1992 to 2002. He returned to the firm last year as a strategic and practice improvement consultant.
Cain is due to begin his new role as Herbert Geer's managing partner on 1 October 2012.
"I have been attracted to the firm's strong commitment to client service, its genuine desire to excel and the exceptional quality of its staff," Cain said in a statement. Lawyers Weekly approached Herbert Geer for an interview with Cain but was told he is not speaking to media about his appointment until 1 October.
Peter Nankivell, chairman of the Herbert Geer board of partners, said the recruitment involved a "very thorough process that generated a number of highly-qualified candidates".
Cain, the son of the former Victorian premier John Cain Jr, was the Victorian Government Solicitor for five years until March 2011. During this period he led the team that represented the State of Victoria before the 2009 Bushfire Royal Commission.
He was also caught up in the storm of controversy that followed the appointment of 28-year-old Diana Karamicov as Victoria's associate crown prosecutor in 2010. Cain had ultimately approved the appointment that led to the resignation of the Victorian Director of Public Prosecutions Jeremy Rapke QC, who was behind Karamicov's promotion, Lawyers Weekly reported in 2011. Rapke had been accused of acting improperly by promoting Karamicov ahead of others who were more experienced.
Prior to his stint as Victorian Government Solicitor, Cain was the chief executive officer of the Law Institute of Victoria for four years from 2002 to 2006.