Apple powers up after billion-dollar lawsuit win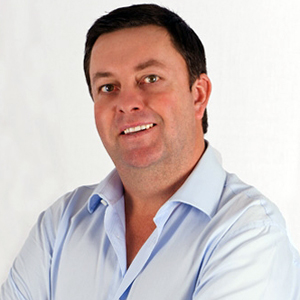 Samsung has been ordered to pay US$1 billion for infringing Apple's patents and may have to pull up to eight of its products from US shelves in what legal experts have described as a massive competitive play.
Speaking with Lawyers Weekly, Matthew Nicholls, principal of technology specialist firm Nicholls Legal, claimed the record-breaking award handed down by the California District Court jury last week (24 August) has given Apple a "precedent in principle" to pursue similar lawsuits around the world.
"It will be quite noteworthy ... I think the decision will give [Apple] a fair bit of impetus in other jurisdictions," he said.
Jamie White (pictured), media specialist at Pod Legal, agreed with Nicholls. He claimed that Apple may challenge other manufacturers with "increased confidence and vigour" based on the jury finding.
Apple is also likely to treat the decision as a litmus test of what a jury deems to be an infringement of the 'substantially the same' standard in patent law, continued White. This is especially relevant when comparing product features such as thickness, rounded edges, fronts, backs and icons, he added.
The Apple lawsuit claimed that Samsung's smartphones and tablets "slavishly copied" the iPhone and iPad. Apple can license the patent to Samsung, but is instead trying to ban its competitor's products in the US.
Apple has already filed a preliminary injunction to prevent the sale of eight Samsung smartphones: Galaxy S 4G, Galaxy S2 ATT, Galaxy S2, Galaxy S2 T-Mobile, Galaxy S2 Epic 4G, Galaxy S Showcase, Droid Charge and Galaxy Prevail.
Nicholls said he was not surprised by Apple's move. "These sorts of cases put the victor in a good position to license technology, but given that Apple's business model is to become all dominant it is unlikely it would want to offer the benefits of its system to its competitors through licences."
White also believes Apple's decision to file an injunction rather than license the technology is an attempt to gain market share.
"This decision reinforces ... the willingness of big companies to enforce legal rights in order to enjoy a sustainable advantage over competitors," he said.
More concerning for Samsung are the jury's findings on Apple's utility patents, claimed Nicholls. These include user interface elements such as the 'pinch-to-zoom' and 'tap-to-zoom' function on Apple's smartphones and tablets. Nicholls said he was surprised these elements were considered valid subject matter for patent protection as "they don't intuitively fall within the notion of a method of manufacture, the legal definition of a patent".
While the US$1 billion damages bill represents just 1.5 per cent of Samsung's annual revenue, Nicholls believes Samsung "had no other choice" but to appeal the decision.
He explained that the lawyer's bill would not rival the damages, "so an appeal is a practical decision". Another, more critical, factor is the fallout to the business' future business strategy, including design and technology decisions, he added.
Lawyers Weekly approached Allens for an interview but the firm declined to comment because Samsung is a client.