Merger mixed bag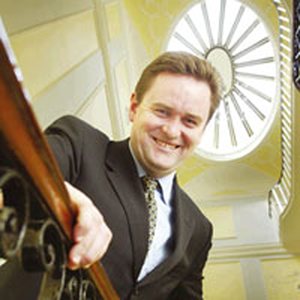 A Lawyers Weekly poll on 'global' firms in the Australian market found most voters believe there is still plenty of scope for further mergers.
A Lawyers Weekly poll on 'global' firms in the Australian market found most voters believe there is still plenty of scope for further mergers.
The poll closed this week with 248 votes. Most of those voters, 70 or 28 per cent, indicated there is more room for mergers involving international firms.
Conversely, 67 voters (27%) said the market for global firms here is now saturated.
A total of 59 voters (24%) said it depends on the strength of the brand trying to enter the market and 52 (21%) said there is 'very limited scope remaining for mergers'.
Ted Dwyer, a former lawyer turned consultant, believes more international firms will enter the Australian market, despite the decreasing scope for mergers due to a declining number of merger partners on offer.
As merger partners run out, international firms will use different methods to set up in Australia: direct entry like Clifford Chance or Holman Fenwick Willan or lateral hires and poaching of teams like Allen & Overy and Squire Sanders.
"International firms will increasingly need to come to Australia, but if merger partners run out they tend to have very big pockets," said Dwyer.
With China's GDP estimated to exceed US$18 trillion by 2050, the Asia-Pacific region is a highly attractive market.
"If you wanted to come here to set up bricks and mortar, you can exploit all the flows in and out of Asia but also try and capitalise on the local market," said Dwyer, adding that Australia is also an important place to be to demonstrate to major international clients that the firm has capability across the region, and that includes Australia.
North American and European markets are "really in the doldrums", said Dwyer, which is further attracting firms to the region.
"Banks are willing to lend to each other, which of course is not happening in Europe and therefore [banks] are willing to lend to business, which is what law firms rely on to keep corporate deals and corporate departments going," he said, adding that Japanese banks in particular have high levels of cash assets and are willing to lend.
"On the transaction side, it's a very attractive market and will continue to be … major international companies require a lot of legal servicing in different markets of the region and there's a lot of multi-jurisdictional work available, so it's a good market to get in here."
Risky business
While Dwyer believes international firms are a positive for the Australian market because they're "making our firms more responsive to clients, more commercial and more strategic in their thinking", they're also increasing the risk for the mid-tier space, he said.
Mid-tier firms have touted the opportunities presented to them in the local market through the linking up of top-tier firms, but Dwyer warned that the mid-tier space will only get more and more crowded.
"The population of mid-tier firms is going to increase pretty dramatically in the next five to 10 years but I'm not sure that the value of the work they're competing for within Australia is going to increase at the same rate, so if you're going to stay in Australia you have to have enough scale to avoid being sucked down into a price war between any number of mid-sized firms," he said.
There are more than 5000 law firms in NSW and 87 per cent of them are sole practitioners. That's more sole practitioners in NSW than in all of England and Wales, which has around 9,800 law firms.
"It's a structural oddity in our profession and they all tend to offer the same services," said Dwyer, explaining that many will disappear and a lot of the good ones will get together and push up underneath mid-tier firms.
As smaller firms consolidate, especially in NSW and Victoria, Dwyer said more 10 to 20 partner firms will emerge and take up their place in the mid-tier space.
 "The major Australian firms and major international firms don't have much brand awareness in China – but then again it's the beginning of the story, it's a long-term strategy succeeding in Asia.
"If you decide to avoid that market it's a big risk."