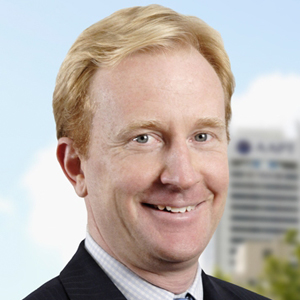 Firms that want to capitalise on the thriving Asia market must examine Africa's legal landscape, the head of DLA Piper's global mining sector claimed ahead of a presentation at the Paydirt Africa Down Under conference today (30 August).
Robert Edel (pictured) is speaking on the topic of project risk in Africa and how bilateral agreements can manage that risk at the event in Perth, which also features keynotes by Foreign Affairs Minister Bob Carr and South Africa's mineral resources minister Susan Shabangu.
Edel told Lawyers Weekly that Africa is "one corner of an investment triangle with China and Australia" and that firms moving into Asia must examine the African market.
He explained that China and north Asia, specifically Japan and North Korea, are major sources of finance for infrastructure projects in Africa. China's thirst for resources is also driving investment in the resource-rich continent, he added.
Global firms are beginning to see Africa as a land of opportunity, continued Edel, who believes it is a "good time for firms to be entering the African market".
Carr, who also spoke at the conference on the emergence of the 'African century' compared to the 'Asian century', also pointed to opportunities in Africa. He revealed that Australia was scaling up its presence in Africa, with around 200 Australian companies involved in 650 projects in 37 countries in the region.
This makes a compelling case for firms to seek out local partners in Africa, Edel commented.
But, he cautioned, firms expanding into Africa face a number of risks, particularly around the quality of local partners they link up with.
"You have to be careful and conduct due diligence in selecting a local partner," he said.
Due diligence should also include ensuring the local practice is the "right fit for your firm".
Operating in Africa also poses risks to clients, Edel continued. He claimed firms must advise clients of risks such as expropriation of assets, change of law, regime change and discriminatory treatment by government bodies.
Firms should also make clients aware of alternative options, such as bilateral investment treaties (BITs), which can provide useful protections for investors, added Edel.
"Firms play an important role in explaining the content of these treaties and what businesses can and can't do," he said.
"[Firms] will also act for companies that might lobby the Federal Government to enter into a BIT or strengthen an existing arrangement," he added.
He pointed out that Australia has a poor record of granting BITs compared to China. Australia has been granted just one BIT in Africa compared to China's 50, of which 37 are enforced.
"The Australian Government is not keen on BITs, which is hindering investment," Edel argued.
The 2012 Paydirt Africa Down Under conference will be attended by more than 2000 delegates. The event has attracted miners, financiers, investors, service providers and government officials.