Mid-tier merger narrows Canberra market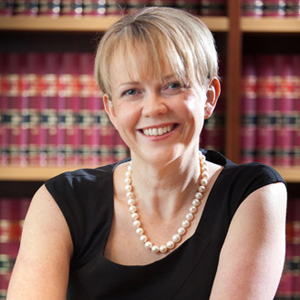 Bradley Allen and Williams Love & Nicol (WLN) have merged to become Bradley Allen Love Lawyers, leaving just one rival in the Canberra market.
Speaking with Lawyers Weekly ahead of the merger announcement today (31 August), managing partner of Bradley Allen, Susan Proctor (pictured), said the move was an "operational merge", leaving Meyer Vandenberg as the firm's only direct competitor in Canberra.
"We had a desire to grow in strength," she said.
Proctor, 39, is the youngest Bradley Allen partner. She said the generational gap between herself and the remaining partners, many over 60 years old, was a factor in the decision to merge. "The two firms are a good fit in terms of demographics, with WLN filling in the age gap at Bradley Allen," she added.
The 80-strong merged entity, which brings together 40 lawyers from each firm, will officially begin operating as Bradley Allen Love Lawyers tomorrow (1 September). A management team will be headed up by Proctor and John Wilson, legal director of WLN.
Proctor revealed the firm will focus on commercial and business law, which she believes is a "perfect coupling of our respective strengths and bolsters weaker elements in practices".
She added that Bradley Allen will benefit from WLN's appointment to the Legal Services Multi-Use List. "We expect more government work as a result of the listing," she said.
When asked why Williams and Nicol have been dropped from the firm name, Proctor explained that Williams is no longer practising at the firm and Nicol has passed away. She also noted that current partners "don't have egos" and chose a name that rolls off the tongue rather than pushing for mention in the title.