Former NI legal chief arrested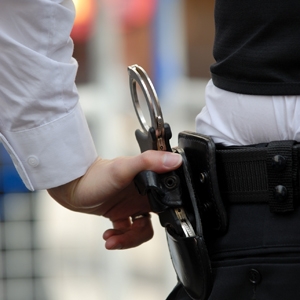 Former News International legal manager Tom Crone was arrested last Thursday morning (30 August) by UK police investigating alleged phone hacking.
The 60-year-old, who was detained at his home in southwest London on suspicion of unlawfully conspiring to intercept communications, has categorically denied any wrongdoing.
Crone was interviewed by Scotland Yard detectives before being bailed until October.
Following Crone's release, his solicitor Henri Brandman stated: "My client has fully assisted the police in their enquiries. He categorically denies the commission of or involvement in any criminal offence. Neither he nor I will be making any further public statement."
Crone is the latest key figure to be arrested under Operation Weeting, Scotland Yard's investigation into phone hacking. His was the 25th arrest made by the police team working on the operation.
Operation Weeting is being run alongside two separate investigations - Operation Elveden, which is examining alleged corrupt payments to public officials, and Operation Tuleta, which is looking at accusations of computer hacking and other criminal breaches of privacy not covered by the two other parallel probes.
Last month it emerged that eight people, including ex-News of the World editors Rebekah Brooks and Andy Coulson, would face 19 charges relating to phone hacking.
In May, Crone dismissed "unfounded" claims that he misled MPs during the phone-hacking inquiry.
A report released at the time alleged Crone gave misleading details to the Commons' Culture, Media and Sports (CMS) Select Committee last year.
The report said the Committee had unanimously concluded that Crone had deliberately misled MPs when, as an executive of Rupert Murdoch's News Corp, he appeared before the panel to answer questions on phone hacking at the now-defunct News of the World.