LIV launches RAP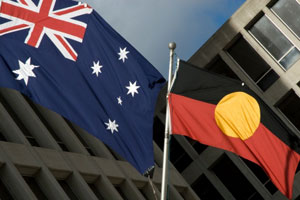 The Law Institute of Victoria launched its Reconciliation Action Plan today at a panel discussion on constitutional recognition.
The Law Institute of Victoria launched its Reconciliation Action Plan (RAP) today (4 September) at a panel discussion on constitutional recognition.
The LIV has committed to delivering 51 actions over the next year, to achieve 20 reconciliation objectives in areas of indigenous participation in the law, indigenous access to justice and cultural awareness of indigenous peoples in the profession.
LIV President Michael Holcroft told Lawyers Weekly the LIV RAP represented the Victorian legal profession's efforts to help deliver indigenous equality.
"We have an obligation to promote human rights and equality before the law," said Holcroft.
"The [actions] are designed to be practical and many are initiatives that lawyers and law firms could incorporate into their own activities."
Those actions include providing community rates for full Tarwirri (Indigenous Law Students and Lawyers Association of Victoria) members to LIV CPD activities and writing to the Department of Education, Employment and Workplace Relations asking it to extend Federal Government tutoring funding to PLT/graduate law courses.
The LIV also plans to promote indigenous curriculum content as part of law degrees and admission requirements through consultations with Victorian law school deans and written submissions to the Council of Legal Education.
"We're not talking about having specialist one-off units, it's about the culture all the way through," said Holcroft.
 "When you're teaching property law why should you deal with what happened before 1788 if you're dealing with crime, why shouldn't you discuss indigenous law and order?" 
One of the panellists at the LIV discussion today, Ian Hamm, a Yorta Yorta man and former executive director of Aboriginal Affairs Victoria, suggested the constitution "can have a vibe", said Holcroft.
"It's about educating our young lawyers and making them aware of indigenous history and some issues that affect indigenous people in relation to access to justice that might be different to others," said Holcroft, adding that the recent study, which showed nine out of 10 Aboriginal inmates in Northern Territory jails suffer significant hearing loss, is a perfect example.
One conclusion drawn at the panel discussion today was that distinction on the basis of race is legally wrong and perhaps genetically wrong as well, said Holcroft.
"We all share a very high level of common characteristics in our DNA ... as one of the audience members said, there is only one race and that's the human race, so any [opposing] notions that came from the 19th century ... are not valid in our current thinking," he said.
There were diverse opinions on whether or not there should be recognition of indigenous and Torres Strait Islander people in the preamble of the Constitution, but most were against the notion of "benefit" for aboriginal persons, said Holcroft.
"That was same rationale that was used to take people away from their parents as part of the Stolen Generation ...panellists didn't want in the Constitution any ingrained feeling that indigenous peoples are and always will be disadvantaged," he said.
The LIV consulted most large law firms in Victoria that already have their own RAPs in place, especially Arnold Bloch Leibler, which was the first firm in Victoria to develop a RAP.
The LIV RAP also seeks to provide an annual indigenous 20-day internship in the Legal Policy and Practice department, work with indigenous recruitment agencies to place Aboriginal and Torres Strait Islander candidates in LIV vacancies and promote LIV employment opportunities through Indigenous media outlets and job boards.
In the area of law reform, the LIV pledged to continue to make submissions to government on issues affecting the rights of indigenous people, in consultation with its Indigenous Issues and Aboriginal Reconciliation Committee.