UK justice urges judges to make tough calls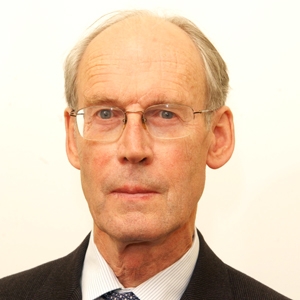 A justice of the UK Supreme Court has warned judges in Australia that they cannot simply say "pass" when faced with difficult decisions in relation to common law.
In an address to more than 200 people in the Supreme Court of Victoria at the annual Law Oration last night, Lord Walker of Gestingthorpe (pictured) said that in the absence of legislative action judges must resolve justiciable issues brought before them.
"It is not open to judges faced with a difficult question to say 'pass'," said Walker, before adding: "When parliament refrains from addressing a new problem, the court has no option but to give the best judgment that it can."
During last night's public lecture - presented by the Victoria Law Foundation and Melbourne Law School - Walker examined the development of UK and Australian common law and the role of judges in helping the law to keep pace with changes in society.
"If we stand back it is not easy to discern any clear policy as to what is, and what is not, off limits for the development of the common law by a court of last resort," said Walker, who became one of the first justices of the Supreme Court of the UK in 2009.
"A lot seems to depend on judicial intuition. But the cases suggest that it is common law rules that might be described as 'lawyer's law', such as witness immunity or mistake of law, which the judges are most ready to develop."
Conversely, he added, issues that potentially have large social and economic consequences, such as causation in clinical negligence and industrial diseases, are generally "best left to parliament".
Walker explained one big question in the development of non-statutory law in Australia is whether it is "possible and desirable" to achieve the "fusion of common law and equity", which he described as a "complex and controversial topic".
Another issue Walker highlighted, which has arisen in Australia, was the law of evidence, in particular witness privilege as enjoyed by expert witnesses, and also the principle against self-incrimination, particularly in civil proceedings arising out of large-scale commercial fraud or piracy of intellectual property rights.
His arguments for maintaining the witness privilege was the need to "protect honest witnesses from harassment and encourage frank and fearless testimony".
Walker added that judges in Australia seem reluctant to interfere with the privilege against self-incrimination, while adding that "any curtailment of a general civil liberty is pre-eminently a matter for parliament, and although there are numerous statutory exceptions, they must be in clear words."
In discussing the increased use of injunctions in the UK courts, particularly by high-profile celebrities, Walker said the court there is attempting to find a balance between personal rights of privacy and the public interest in freedom of expression.
"The development of this branch of the law in England has undoubtedly been accelerated by the egregious conduct of the British press, and the readiness of the legal profession to encourage highly-paid footballers, TV personalities and other celebrities to seek prior restraint in the form of an ex-parte injunction," said Walker.
"These so-called super injunctions – secret justice, you might say, available only to the super rich – have raised serious issues," he added.