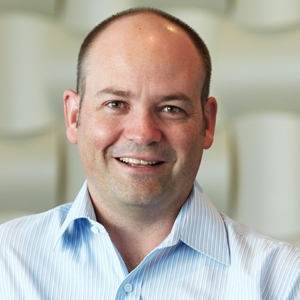 The recent softening of commodity prices is unlikely to curb China's growing appetite for M&A deals in Australia, according to a new report.
The recent softening of commodity prices is unlikely to curb China's growing appetite for M&A deals in Australia, according to a new report.
Freehills released its 2012 Public Mergers & Acquisitions Report yesterday (5 September).
The report showed that China's long-term strategy and adeptness for executing deals successfully could see the country ramp up its M&A activity here while asset prices contract.
"China's ability to execute deals and the pricing they may be able to achieve on those assets is the big change," the report's co-author, Perth-based corporate partner Simon Reed, told Lawyers Weekly.
The report showed that the success rate for Chinese bidders increased to 83 per cent in the 2011-12 financial year (FY), up from 57 per cent the previous year.
"It's been as a result of China not simply doing recommended and negotiated deals; it has been down to their persistence and being a lot more strategic in their targets," said Reed.
"The fact there has been a softening in commodities actually makes it a more attractive proposition to invest … they can do acquisitions at a reduced price, so I think China will continue to be a very strong player here," he added.
The report also showed that a deterioration in the global markets fuelled overwhelming levels of uncertainty for the domestic M&A market during the last financial year.
There were 83 deals announced in the 2011-12 FY, the lowest since the 2009 GFC period and 21 less than the previous year.
Despite this, overall deal value remained relatively strong for Freehills at $63 billion, which is a decrease of $16 billion in funds committed by bidders in 2011.
"The year started strongly, but due to global conditions deteriorating drastically there was huge uncertainty in the markets, so it was really a case of peaks and troughs throughout the year," said Reed.
"The drop in deal activity was not quite down to GFC levels but it was certainly a significant drop from last year. It can be balanced by the fact we still had over $60 billion committed by bidders."
According to the report, cash continued to be the dominant consideration in schemes and takeovers, accounting for 65 per cent of transactions, with some 49 per cent of cash deals either partly or fully funded by debt.
"The debt figure was a surprise," said Reed. "It has attributed to the sustaining of M&A activity, basically so it hasn't fallen off a cliff. We had not previously anticipated this given the uncertainty regarding the availability of debt in the current market conditions."
Reed added that the strong Australian dollar hasn't negatively impacted M&A here. "We haven't seen the retreat of foreign bidders, they still seem comfortable doing business in Australia," he said.
The report showed that overall success rates for deals increased to an impressive 81 per cent, while competition in the market fell dramatically.
"It's certainly something we've picked up on from the report, "said Reed. "Competitive options were down to roughly five per cent of deals. That's a drop of 15 per cent on 2011and 2010, which is a fairly dramatic fall."
Once again energy and resources fuelled much of the M&A activity, accounting for 50 per cent of transactions, with the ongoing consolidation in the coal sector accounting for 10 per cent of the number of total deals and a total of $20 billion of overall deal value.
Reed believes the slowdown in the mining sector will not have a huge impact on M&A deals moving forward into the new financial year.
"With the softening in commodities the pricing bidders can achieve improves, so there are better value deals out there. Current challenges for the resource sector, in relation to commodity prices, won't impact M&A here," said Reed.