Ruling clears way for ANZ class action challenge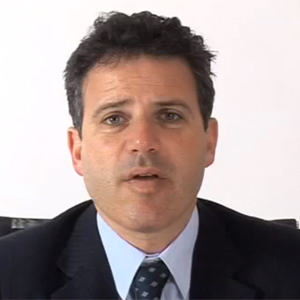 The High Court today (6 September) ruled that unfair bank fees can qualify as penalties, clearing the way for Maurice Blackburn to challenge the legality of over-limit and late fees in its class action against ANZ.
The decision is a big win for 38,000 ANZ customers currently involved in the class action, said James Middleweek (pictured), investment manager of IMF Australia, the litigation funder. The plaintiffs had appealed against a 2011 Federal Court ruling that limited the number of bank charges that could be regarded as penalties.
Maurice Blackburn will, with "much confidence", return to the Federal Court and argue that certain ANZ exception fees are penalties, and therefore void and refundable, Middleweek told Lawyers Weekly.
"The High Court of the day has said these [fees] might potentially be illegal," he said.
"This made a big difference to our case ... it puts us firmly on the front foot and the onus is now on ANZ and the other banks to demonstrate what their true costs were."
Today's ruling is an important point of law, according to Maurice Blackburn class actions principal Andrew Watson. "[The decision] has expanded the doctrine of penalties, so that the courts will now focus on the reality of these sorts of fees," he said.
The appeal was part of a wider class action on behalf of 170,000 customers from ANZ, Commonwealth, NAB, Westpac, St George, Citibank, BankWest and Bank SA, who are seeking more than $220 million over what they claim are "excessive and extravagant" bank charges far beyond the actual cost of administration to the banks.
In what appears to be an admission of wrongdoing, the banks have reduced their fees substantially in recent years, said Middleweek. ANZ dishonour fees, which used to hover around the $30 mark, have more than halved, while other banks have abolished certain exception fees altogether.
"The fact that many banks have since eliminated or slashed these fees will make [their] task even harder," he said. "It is difficult to see how they can justify charging the fees they used to charge, unless they're now running those parts of their operations at a substantial loss."
Middleweek claimed there are still a number of banks and credit card companies charging "exorbitant exception fees" and warned these institutions that more class actions are likely to follow the ANZ case.
ANZ claimed that it's still early days for the class action and that today's judgment does not provide a resolution for the plaintiffs. ANZ CEO Australia Philip Chronican pointed out that the High Court has not determined whether ANZ's fees are, in fact, penalties.
"Neither today's decision nor the earlier December 2011 Federal Court decision has considered whether the fees in question were excessive," Chronican said in a statement.