Experts slam AG's proposed reforms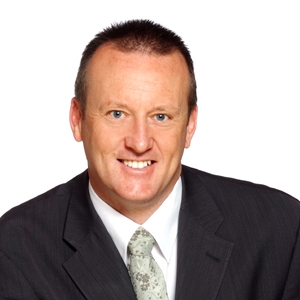 Telcos, privacy lawyers and the Australian public have all slammed the Government over a lack of transparency in relation to its controversial data retention proposals.
Last week, Attorney-General Nicola Roxon appeared to put her support behind the controversial reforms as she outlined the merits of the data retention scheme, which would see internet and phone companies storing the data of every user for up to two years.
Roxon said the "proposed reform is to allow law enforcement agencies to continue investigating crime in light of new technologies".
The plan is part of a package of legislative changes to overhaul the telecommunications interceptions regime currently before a joint parliamentary intelligence and security committee.
The latest iteration of the Attorney-General department's proposal to introduce a data retention regime moves away from a previous statement made by Roxon in July when she commented: "I'm not yet convinced that the cost and the return - the cost both to industry and the [privacy] cost to individuals - that we've made the case for what it is that people use in a way that benefits our national security."
Graham Phillips (pictured), a partner and technology law specialist at Herbert Geer, told Lawyers Weekly that the proposed reform could have major implications for privacy.
"These implications for privacy are magnified if the reform would include the routine collection and retention of the content of communications rather than just telecommunications data and subscriber information," he said.
Philips said a lack of transparency means most people remain in the dark about the actual data that is proposed to be retained.
"The current discussion paper does not provide any elaboration on the details of the proposed data retention regime," he said.
"It does not make a sufficient case to justify either a realignment of the current balance between the requirements of law enforcement agencies and the privacy of individuals, or the imposition of additional costs on telecommunications carriers and internet service providers."
Privacy groups and critics have said the Government's plan would amount to constant surveillance and the beginnings of a police state, with Liberal MP Steve Ciobo even going so far as to describe it as "akin to tactics that we would have seen utilised by the Gestapo".
At the Australian Communications Consumer Action Network (ACCAN) conference on Friday, officials from the Communications Alliance, Telstra, Optus, iiNet and Vodafone all voiced concerns about the reforms.
Communications Alliance CEO John Stanton called the proposal "gloriously ill defined", while Optus regulatory affairs vice-president, David Epstein, said the proposal was too broadly written. "What they are suggesting is extreme," said iiNet chief regulatory officer Steve Dalby.
In response to the widespread criticism of the reforms, Roxon said that claims that the Government wants to obtain every bit of data are incorrect and that there has been "hysteria" surrounding the proposal.
"It's not to keep a record of every website that's visited," Roxon told ABC Radio.
"It's not to keep the content of every email. It's not to force people to give their passwords to police. It's actually keeping what's called metadata; so, a record potentially of the time that a phone call is made, the time or fact of an email being sent, something that our law enforcement agencies can already do where they suspect crime."
In a statement released on Friday she added: "I am not backing or opposing any of the reforms that I have referred to the Committee. I want to make sure I have advice from the experts and hear from the community before making decisions on these important reforms."