Federal magistrates become judges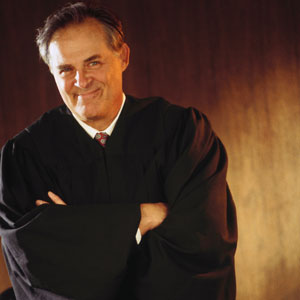 Federal magistrates will now be called judges to better reflect their role and responsibilities within Australia's judicial system.
Attorney-General Nicola Roxon also announced yesterday (13 September) that the Federal Magistrates Court will be renamed the Federal Circuit Court of Australia.
Justin Dowd, president of the Law Society of NSW, said the name change acknowledges the important work undertaken by federal magistrates, which is substantially different to that of a state or territory magistrate.
"Adoption of the appellation 'judge' ... recognises their important role and level of responsibility [and] gives due recognition to the value and complexity of the work being done by federal magistrates," he said.
The Federal Magistrates Court is the largest federal court in Australia, with more than 60 federal magistrates sitting in every state and mainland territory. Roxon claimed that the name Federal Circuit Court of Australia "better reflects the Court's modern role in the federal judicial system and its accessibility for all court users", highlighting that the Court services rural and regional communities through its program of regular court circuits.
"From Bundaberg to Burnie, Alice Springs to Albury, the Court undertook work in 33 regional locations last year," she said. "This amounts to 145 weeks of hearing matters in regional Australia."
Dowd agreed that the Court's new name more accurately describes the "crucial role it plays in providing access to justice for rural and regional communities". He also pointed out that the Court's growth in size has coincided with an increase in both the breadth and complexity of matters it deals with.
The choice of the new name followed consultation with the Federal Magistrates Court and the federal courts, according to Roxon, who added that the Government intends to bring forward legislation to make the changes in the current parliamentary sittings.
The move is part of the Government's court reform package, which includes court fee hikes, changes to the complaints process against judicial officers and the establishment of the Military Court of Australia.