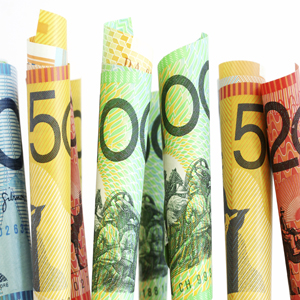 The Legal Services Board (LSB) has awarded around $2.1 million in funding to 10 recipients in the 2012 Major Grants Round.
The funding was granted for projects that aim to promote and improve the legal and justice system in Victoria.
"The projects awarded in this round will benefit young people, people in rural Victoria, people living with cancer, women seeking intervention orders and not-for-profit organisations," said LSB chairperson Colin Neave AM, adding that he was pleased with the variety of worthy projects put forward for grants.
The purpose of each project must be for law reform, legal and judicial education, legal research, or any other purpose relating to the legal profession or the law that the Board considers appropriate.
The Public Interest Law Clearing House (PILCH) received $391,000 over three years to build the capacity of community organisations during a period of major regulatory reform. Deakin University's Rural Engagement Program received $178,000 over three years to employ someone to organise and deliver a series of non-accredited Rural Law Forums across rural Victoria.
The McCabe Centre for Law and Cancer received $120,000 over one year to contribute to law reform and provide Victorians diagnosed with cancer information about relevant laws and policies that will empower them to assert their legal rights with respect to cancer treatment and supportive care.
A grant of $62,478 over one year  to investigate and propose the best approach to establishing a specialist court list to respond to child sexual abuse cases in the Family Division of the Melbourne Children's Court was also awarded to Monash University.
Educating newly-arrived refugees to enhance their understanding of parenting, family law and family violence matters will also be made easier for the Western Region Health Centre program UPSCALE (UPSkilling Community and Legal Education), which received $208,000 over two years.
The Grants Program is funded through the Public Purpose Fund, which is administered by the Board. Grants are awarded in two streams: the Project Grants stream, which funds projects with budgets of up to $60,000, and the Major Grants stream, which funds projects with budgets over $60,000. All successful grant applications have been approved by the Attorney-General on the recommendation of the Board.
Neave said he was delighted that the Legal Services Board was able to continue to fund projects that deliver invaluable services to the community, particularly to those who face greater challenges in accessing the justice system.
For more information about the Grants Program, see the Board's website at www.lsb.vic.gov.au