Chinese dealmakers shift focus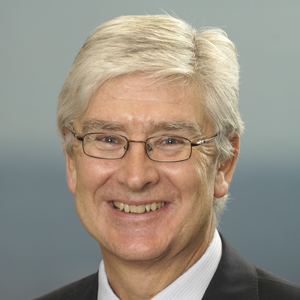 China's growing influence in the Australian M&A market shows little sign of slowing down and could be about to shift its focus, according to a Squire Sanders report.
The global firm released its China Outbound M&A Trends 2012 report last week, which documented the dramatic rise of China as a global investor over the past 18 months.
The report showed that while the energy and resources sector remained the dominant force for Chinese companies looking to invest in Australia - 30 per cent of deal volume and 70 per cent of deal value - there had been a noticeable shift towards agribusiness.
"The focus at the moment remains on the energy and resources sector," John Poulsen, managing partner of Squire Sanders' Perth office, told Lawyers Weekly. "However, there has been a shift from both Chinese and Japanese investors recently; we're seeing an increased interest in agribusiness. It has gone a little under the radar but there certainly has been a shift." 
Poulsen believes that Australian agribusiness will benefit from a diversified food demand in China, which has one fifth of the world's population but only eight-and-a-half per cent of the world's arable land and six-and-a-half per cent of its water reserves. 
"You can break agribusiness down into so many different sectors, it has many different elements, and as a result I think there will be a lot of mistakes made in deals," he said.
In commenting on the report, Pouslen said he was quite bullish about the current state of M&A in Australia.
"Although we're in a bit of a lull at moment, we had a meeting with the ASX on a matter recently and they told us that they've never been as busy," he said.  "When we asked what they were busy on, they told us there is a lot of stuff happening in respect to restructuring companies with new participants, but not so much on takeovers."
Poulsen added that he expects M&A activity to increase in the coming months, particularly given the recent deflation in commodity prices, something he thinks Chinese companies could take advantage of.
"I actually think activity is going to increase, particularly when you see the situation with Fortescue and other iron ore players … because of the current low iron ore price people who are taking a longer-term view on commodity prices might well start investing.
"China is taking a much longer-term look at things and they have increased their level of sophistication in doing deals," he added.
The report showed that, on an individual country basis, Australia was the top outbound market for volume of transactions since 2011, with 32 deals worth $10.4 billion.
 "For Australian companies, it's about getting used to working with Chinese ownership. It's really about a sort of mutual learning," said Poulsen.
"We have a Chinese state-owned enterprise as clients since 2009, and it's really interesting to see their increased level of understanding of corporate governance. They're learning really quickly."