American Bar urged to embrace diversity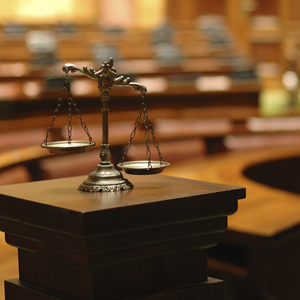 A high-profile American lawyer has called for the country's peak legal body to include diversity provisions in its code of conduct.
Robert Clifford, the Illinois state delegate to the American Bar Association (ABA), has teamed-up with Marc Firestone, the chair of the Institute for Inclusion in the Legal Profession (IILP), to pen a joint letter to leaders within the ABA to urge the national body to "eliminate bias and enhance diversity".
"If true diversity is to be a goal for our profession, the ABA is best positioned to take an active role in developing a new approach to diversity in the Model Rules," said Clifford, who is the immediate past-president of the Chicago Bar Association.
Currently, the ABA does not include diversity or inclusion in its Model Rules of professional conduct. Other states, such as Clifford's home jurisdiction of Illinois, do include diversity provisions in their codes of state responsibility.
Firestone and Clifford believe that strong action is needed as the American legal profession is lagging behind other professions with regard to diversity.
The ABA is one of the world's largest voluntary organisations, with around 400,000 members.
Its membership is open to lawyers, law students and those interested in the profession.
The ABA has run a Council on Legal Education Opportunity since 1968, which has a commitment to diversity.
The American legal profession is made up of around 90 per cent Caucasian Americans, which is disproportionate to the roughly 70 per cent of Americans classified as "white".
Recent studies have found that while around one third of American lawyers are female, women partnership numbers throughout the profession hover at less than 20 per cent.
A study in 2011 by the IILP and the Association of Legal Administrators found that while almost 85 per cent of "diverse partners" with one of the 391 firms included in the study had served on their respective firm's diversity council, less than 10 per cent had served on the executive committee.