Jobs scarce for legal grads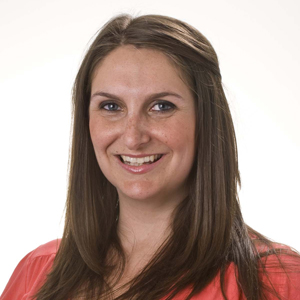 The chair of Australia's pre-eminent young lawyers' conference and a prominent recruiter have told Lawyers Weekly it is a tough job market for young lawyers._x000D_
The chair of Australia's pre-eminent young lawyers' conference and a prominent recruiter have told Lawyers Weekly it is a tough job market for young lawyers.
Amy Nikolovski (pictured), the chair of the Australian Young Lawyers Conference, which is being held in Adelaide on Friday (21 September), believes there is no guarantee that graduates will get jobs in a "super competitive" market.
"In South Australia it is difficult for a lot of young lawyers to get jobs, particularly as graduates," said Nikolovski, an associate with Duncan Basheer Hannon in Adelaide and the South Australian representative on the Australian Young Lawyers Committee. 
"It is becoming more and more difficult even for those that choose to move interstate or overseas. That is something the South Australian Young Lawyers and Australian Young Lawyers are trying to get out there to graduates: that it [law] is not a guaranteed career path anymore."
Nikolovski's sentiments are echoed by Paul Burgess, a director with the legal recruitment firm Burgess Paluch, who will be speaking at the Conference on career options.
"In times of economic uncertainty law firms are cautious with their graduate numbers and, as such, there are less jobs on offer," said Burgess. "This combined with the growth in universities offering law degrees and the number of students undertaking those degrees means that it is more competitive than ever."
Burgess added that this level of heightened competition also extended to more senior roles with private practice firms, while some larger firms have effectively put the "house full" sign up with regard to recruitment.
"The law firms are fairly conservative at the moment, and there is the odd larger national firm talking about a recruitment freeze," he said. "The mid-tier firms and boutique firms are still in the market and recruiting reasonably well.
"They are still continuing to fill needs when they arise, but they are perhaps taking longer to do that and perhaps being a bit more cautious."
Depression absent
The high rate of depression among lawyers and a lack of diversity are two of the biggest concerns confronting the legal profession at the moment, yet neither topic will be on the Conference agenda.
The art of delegation, advocacy and ethics are topics that will be discussed.
Nikolovski said the absence of diversity and depression as talking points was not a reflection on the perceived importance of either issue.
"We have done so much this year and in the last year or so on depression and diversity, that is why it hasn't been included in the conference this time around," she said.
Nikolovski added that in her home jurisdiction of South Australia a young lawyers support group was launched in February this year to tackle depression. The Young Lawyers Support Group Committee in South Australia is also able to make referrals to 'Dr Jill' from LawCare Counselling on behalf of young lawyers experiencing difficulties with depression.
The National Golden Gavel competition for young lawyers will be held at the conclusion of the Conference on Friday night at the Adelaide Hilton.
The nine competitors from each Australian state and territory will be given their speaking topic 24 hours prior to the competition. South Australia, as the host state, has two competitors.
South Australian chief justice Christopher Kourakis, former Law Council president Alexander Ward and Anthony Durkin from Villeneuve Smith Chambers will be the judges of the competition.