DLA expands diversity strategy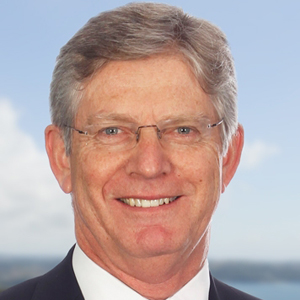 Diversity isn't just about gender, the managing partner of DLA Piper has said following the release of the firm's 2014 Diversity Strategy, which is also tackling issues related to culture, race and religion.
Speaking with Lawyers Weekly, Tony Holland (pictured), who is heading up the firm's Diversity Steering Committee, said understanding and respecting foreign cultures should be top of the agenda for both firms and their clients as the legal market globalises.
"Clients are moving offshore and doing more international work, and it's critical for them to understand the different cultures in the regions [they] operate ... the same goes for us lawyers working with international clients."
Holland revealed that the firm recently conducted 'cross-cultural communication workshops' in the Middle East to educate lawyers on the region's cultural nuances. The firm plans to conduct similar sessions in Asia, where buoyant market conditions have meant more work for both DLA Piper and its clients.
"We want to ensure our people understand the cultural issues across the Asian countries in which we're working," Holland explained. "It's important to know how we, as foreigners coming in, should behave and show respect for local people."
Cultural awareness is also important within a firm, particularly those merging with international partners, Holland continued. He described DLA Piper, which has 77 offices across 31 countries, as "having so many different cultures and backgrounds which need to be respected".
DLA Piper established its Diversity Steering Committee in 2011 and, that same year, started developing its 2014 Diversity Strategy. While Holland admits the firm has not set quotas, one of its 'diversity targets' is to see women comprise 15 per cent of location heads by 2014.
"Increasing female partner numbers and representation in leadership positions is a conscious plan we've put in place," he said, adding that similar targets have not been set in relation to culture, race or religion.
Women currently represent 22 per cent of the partnership and 62 per cent of management roles (both legal and non-legal).
Prior to the launch of its diversity strategy, DLA Piper conducted a series of interviews with staff to identify issues within the firm that, if addressed, would have the greatest impact on diversity. Holland revealed that the surveys, which highlighted 'unconscious gender bias' as a key challenge, "were somewhat surprising".
Further surveys will be conducted to measure engagement with the program and progress in addressing issues such as gender or cultural bias.
Holland stressed that implementing diversity policies should not be solely the responsibility of partners, which is why the firm has expanded its leadership and unconscious bias programs to special counsel and senior associates.
DLA Piper's 2014 Diversity Strategy also includes: focus groups and workshops on flexible work practices; a mentoring program; diversity values incorporated into recruitment guidelines, succession planning and leadership training, and exit interviews including specific questions around equal opportunity, sex-based harassment and other workplace issues, with monthly trend analysis reported to the management team.