Money talks in knowledge management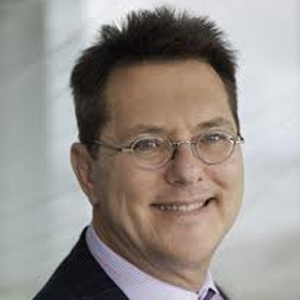 Firms need to offer lawyers a financial incentive to contribute to knowledge management, a panel of senior legal professionals concluded at a knowledge and innovation conference in Sydney.
Gilbert + Tobin partner Peter Leonard (pictured) was joined by Marc Maskell, partner at Thynne & Macartney, and David Cooper, senior associate from Baker & McKenzie, to discuss what lawyers really want, need and value at the Janders Dean Legal Knowledge & Innovation Conference yesterday (20 September).
All three agreed that most law firms are not doing knowledge management well. Leonard claimed this is due, in part, to knowledge managers asking too much of time-poor partners whose time is worth money.
"When we ask too much we get too little because they're too busy."
He claimed that remuneration is the answer, adding that knowledge management should be included in a project budget. Alternatively, key performance indicators (KPIs) should be attached to knowledge management tasks to underline their importance.
"Lawyers respond to pretty simple incentives – carrots and sticks – and the biggest carrot is dollars through remuneration," he said.
Maskell agreed, stressing the importance of getting the remuneration model right.
Another suggestion Maskell put forward was to involve knowledge managers in informal client "catch-ups". He explained that this exposure to the client offers valuable insight. "Face-to-face time can help [knowledge managers] see what the client demands really are."
These sorts of interactions will also, importantly, improve the quality of knowledge collected, he added. But Leonard cautioned against dedicating too much time to quality control as knowledge quickly becomes outdated in a rapidly-changing legal environment.
"There's a lot of value to be captured but you have to do it in the heat of the moment," he said.
"I'd caution against setting too high a hurdle for what gets in the knowledge bank ... I think that's where a lot of firms get unstuck because by the time it gets into the knowledge bank it's ... not that much value at all."
Leonard illustrated his point by explaining that a precedent for a deal rarely has value 24 months on, and has only limited value six months after the deal is done. Rather than focus on the quality of knowledge, he urged knowledge managers to assist lawyers to reason more effectively, or facilitate collaboration with others who can reason better than they can.
Cooper, on the other hand, said knowledge requires some fine-tuning to ensure it is accessible to lawyers at all levels within the firm. He pointed out that the most regular users of precedents are junior lawyers.
He also encouraged knowledge managers to "get creative" in the way they get partners to participate in knowledge management, suggesting they join forces with a senior associate to "gang up on the partner".