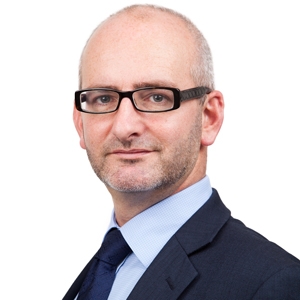 An expert has warned knowledge management specialists and support staff that "resistance is futile" as law firms continue to go global.
Sam Dimond (pictured), global director of knowledge at Norton Rose, used his opening address at the Janders Dean Legal Knowledge & Innovation Conference on Friday (21 September) to explain the importance of creating a "one-firm" service for clients.
He admitted that "going global" brings massive challenges for knowledge staff and that it's currently a "very scary time" for them.
However, he warned that if they resist these changes "they're going to be miserable".
"Management has decided that the strategy has changed; it's to go global," Dimond told a packed room in Darling Harbour. 
"Let me tell you, resistance is futile to this. You have to be a change agent, you can't be a blocker. Knowledge people have to go with it and work out what value they are going to add to the organisation".
Management at law firms are currently trying to come up with a new model of collaborating and communicating with knowledge people, continued Dimond, before adding that they're not "trying to dictate or crush" them.
"The change in strategy means that knowledge needs to increasingly demonstrate the relevance of the new global entity to the global clients," said Dimond, who has been at Norton Rose for one year, after spending 16 years at Clifford Chance.
He also warned senior knowledge lawyers that clients need advisors who are able to tell them how it's going to be different from jurisdiction to jurisdiction, "if they're going to get that one-firm service".
One major problem area is the different attitudes towards knowledge sharing in global firms.
"When firms are going through a merger, knowledge workers tend to feel very vulnerable, there is a lot of uncertainty and fear about job security," he said.
"People are a little bit more reluctant to share their knowledge."
"I think the sharing and approaches to sharing are not so much driven by whether you're one merged profit entity or separate, I think it's about having a true one-firm culture.
"And, you know, that's not going to come overnight"
It's also becoming increasingly difficult for partners to be aware of all the knowledge-related value-added services for clients, Dimond said. 
"They're often scrabbling around when they are responding in a pitch, they don't know what is being done in other parts of the organisation that might be incredibly valuable to their clients down in Australia."