Lawyers seek culture comforts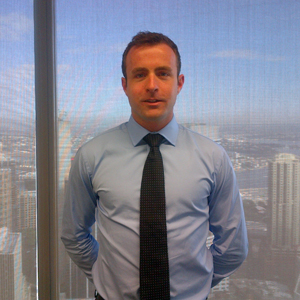 Feeling like they fit in is more important to lawyers than money, according to a legal job satisfaction survey.
Last month, Robert Walters surveyed 240 private practice and 160 in-house lawyers who are seeking new roles. The survey found that people and an organisation's values were the most important factors contributing to job satisfaction.
Speaking to Lawyers Weekly, Nick Ahern (pictured), the manager of Robert Walters' legal division, said he was not shocked by the survey's results.
"When lawyers contact us and are looking to move on that is one of the things [job satisfaction] they quote as being very important to them," he said. "They rarely quote salary as a reason for leaving a role and that is not surprising to be honest."
The survey found that for 96 per cent of respondents cultural fit was either "extremely important" or "reasonably important" when looking for a new employer.
"I think the right cultural fit is when someone moves to an organisation that aligns to their thoughts," said Ahern. "They want to work for a business that stands for certain things, such as whether they are environmentally friendly or place an importance on diversity."
When asked what makes them most unhappy in a job, the majority of respondents ranked lack of opportunities for career progression (28%), the people they work with (18%) and working for an organisation with a poor culture (17%).
In-house spend scrutinised
With many sectors under pressure and companies taking a financial bettering, in-house departments are under budgetary and resourcing pressures.
"A lot of in-house teams are running fairly lean at the moment, so general counsels have to do more work with potentially the same size teams," said Ahern. "There will come a tipping point I guess."
Despite the general mood of caution enveloping the recruitment market, Ahern said there were some positive signs in selected areas.
"The niche areas of construction and financial services are always busy, but I think that's due to the size of the market, which might distort figures somewhat," he said. "Melbourne has picked up recently on the in-house side, with some senior roles becoming available."
Ahern added that the next two months will be crucial for the legal recruitment market before the natural slowdown in the lead-up to Christmas.