Survey shows hunt is on for top talent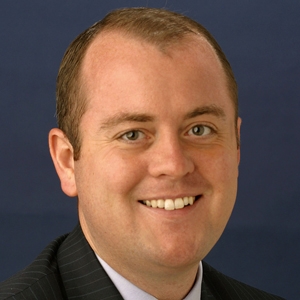 More than 80 per cent of Australian law firms consider headhunting to be their primary recruitment strategy for hiring senior management, according to a new white paper.
The report, published by Seldon Gill Consulting, surveyed CEOs, managing partners and HR directors from more than 30 leading law firms in Australia and New Zealand on the evolution of business management.
"There is no doubt that targeted search (headhunting) is worthwhile … not just for the shortlist but for information you get as a result of researching who is doing what in the market," said one HR director in the survey.
The white paper revealed that management believe headhunting to be "the only way they can be sure they have secured the right people".
According to the report, advertising in newspapers, on jobs boards and on their own website make up the bulk of other recruitment strategies being used by firms.   
It found that LinkedIn is not been employed at this level of senior management recruitment, mainly due to time pressures on senior people.
The survey outlined the importance of employing smart and focused senior management teams across all management structures of the firm; people who will respond quickly to opportunities in the market. 
"Commercially savvy law firms realise that in order to run a successful business they need to have smart business managers on their team," Graham Seldon (pictured), managing director of Seldon Gill Consulting, told Lawyers Weekly.
"Law firms who do not invest in a proper management structure, with adequate succession planning, are at risk of seeing their businesses stall."
The survey warned firms that they need to be incredibly efficient and well-resoruced in terms of client relationship management, learning and development and business development, while also adept at finance and pricing.
"These fields are all rising swiftly up the agenda for firms of all sizes and becoming rapidly intergrated into the core business strategy," said Seldon.
He added that none of these roles should operate in "true isolation" and, if they do, it's not an efficient way to run a business.
Money talks
"It's really a matter of leadership, getting the right person at the helm who understands that in order to drive the business forward all of these diciplines must be addressed," said Seldon. 
"There is going to be much more focus on strategic account management in the future … a real hard look at the financials, the pricing and profitability model, and the way in which law firms price their services; this is going to be massive."
In the last two years there has been a real growth spike in terms of firms looking at how they are structured internally, continued the report.
Australian firms going global, added to "unprecedented growth" in the country's mid-tier legal sector, has affected the way firms manage their business, according to Seldon. 
"It has impacted the type of people firms are recruiting to make this transition; they need people to be more focused with it.
Seldon added that, having met with senior management at more than 30 firms for the white paper, he came away with "a general sense of optimism" about the outlook for the Australian legal market in the coming months.