Female global leader to speak at law firm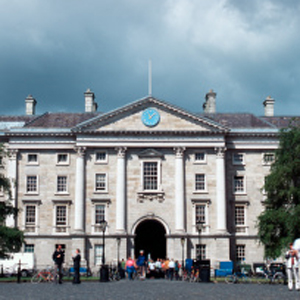 The former president of Ireland will tonight (28 September) visit Sydney law firm Kemp Strang to speak about her career and the fight for climate justice.
Mary Robinson, the first female president of Ireland and former United Nations High Commissioner for Human Rights, is the guest of honour and keynote speaker for the special event.
A barrister by profession, Robinson is considered by many to be the most eminent Irishwoman of a generation and one of the world's most admired women leaders.
Robinson's speech tonight is in support of the Australian women-led climate action initiative 1 Million Women and will be her only public appearance during the private trip to Australia.
Robinson is founder and chair of the Mary Robinson Foundation - Climate Justice; one of 10 members of The Elders, a distinguished international group of global leaders working together for peace and human rights, which is chaired by Archbishop Desmond Tutu, and a founding member and chair of the Council of Women World Leaders. 
She is a distinguished constitutional lawyer and a renowned supporter of human rights.
According to Lisa Berton, a partner at Kemp Strang, the firm leapt at the chance to host the event.
"1 Million Women do a great job of driving better environmental outcomes, which is in line with Kemp Strang's own sustainability goals," she said. "And Mary Robinson is an inspirational leader who is making a remarkable difference to the community through her work.
"It is our privilege to host a select gathering of women of influence in Mary's honour," she added.
Robinson was educated at Trinity College (pictured) and King's Inns in Dublin and at Harvard University in the US.
During her time at Trinity College she served as Reid Professor of penal legislation, constitutional and criminal law and the law of evidence, and was a lecturer in European Community law during the 1970s and 1980s.
Amnesty International awarded her its Ambassador of Conscience Award in 2004 for her human rights work. Her other honours include the US Presidential Medal of Freedom.
The visit to Australia follows the publication of her book Everyone Matters: A Memoir earlier this month.