In-house lawyers urged to get social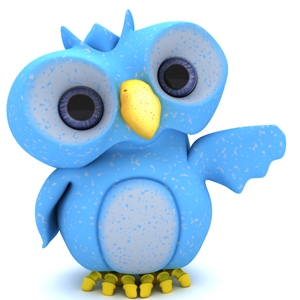 A senior in-house lawyer has told general counsels they need to embrace social media, despite fears it could reveal sensitive or confidential information.
Sue Morgan, the general counsel and company secretary with Sigma Pharmaceuticals Limited, addressed the topic of Navigate the legal minefield of social media at the Tonkin General Counsel Summit in Sydney yesterday (9 October).
Morgan described Twitter as being "fantastic" and said that it is her main source of news.
"Contrary to popular belief, I do not tweet about going to the bathroom," she said. "And if people do tweet about that, you can choose not to follow them.
"Recently we have seen the power of Twitter at work for the force of good with Mr Alan Jones' recent comments and Twitter going into overboard with the tragic murder of Jill Meagher in Melbourne, with people going onto Twitter and talking about things that have happened to them."
Morgan said that given the legal issues that social media throws up for companies, from using Facebook to vet possible new recruits to the appropriate action to take if employees post an offensive video on YouTube, general counsel could not simply dismiss social media as a fad and ignore it.
"It is not really who uses it anymore, it is who doesn't use it," she said. "There is no specific special media law or regulation in Australia yet, but this is not likely to continue.
"What was once the domain of media or broadcast lawyers alone in areas of contempt and sub judice is now spread across your average Joe Blow."
Big brother is watching
Morgan focused her address on how social media affects the creation and function of employment law and intellectual property policies, as well as the continuous disclosure requirements of listed entities.
"This information is so immediate, like if a bad thing or a little bit of a word gets out and it spreads like wildfire," she said. "This poses a problem for companies like mine that have a duty to disclose information immediately."
In terms of the potential headaches social media could cause in-house lawyers, Morgan drew attention to how the creation of connections on LinkedIn could unwittingly provide a pointer to a potential deal between corporations, thereby exposing confidential information.
"Be mindful of sites like LinkedIn if you are working on a deal with another company and you start linking in your networks to these people where that information hasn't become public yet; you put them up as a network and people outside start to join the dots together.
"This is something to be mindful of rather than a black-letter law."
George Toussis, the senior legal counsel at Hewlett Packard, said that his company's social media policy started off on the proviso that its use was to be encouraged.
"First and foremost it should suit your company. A social media policy should not just be off the shelf," said Morgan. "I don't think it is a bad thing to let people use it at work."