Google ad clampdown hits legal services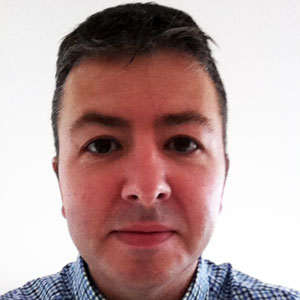 A global immigration consultancy has accused Google of undermining independent legal counsel by demanding the firm prominently feature a Government link on the landing page of its website.
Liam Clifford (pictured), director of Global Visas which employs solicitors and accredited migration consultants, told Lawyers Weekly that Google suspended his company's pay-per-click advertising for failing to comply with a new AdWords Policy rule that he believes encourages potential clients to bypass legal counsel.
According to Google's AdWords Policy, sites that charge for services associated with an official form or service must "provide a working link to the official source with equal prominence at the point of entry to the service".
Clifford said the move will have a "profound" impact on his and other legal business' online advertising.
"Our business will suffer as many users will become confused [about whether] they are on a government site or [that of] independent legal counsel," he explained.
A Google spokesperson told Lawyers Weekly that while the internet giant could not comment on individual advertisers, it does investigate complaints regarding violations of its AdWords Policy and "if we are notified of an ad violating our terms and conditions we will remove it".
In addition to the link, Google's AdWords Policy requires sites that charge for services associated with an official form or service to: accurately represent the added value they're charging for; clearly and prominently state their affiliation/non-affiliation with the government or official body; and clearly mention that the original service is available for free or for a charge.
Clifford also accused Google of failing to canvas the opinion of legal industry bodies, such as law societies, prior to the policy change, which was posted online in June.
"[Google is] beginning to flex its powers over legal services firms, ignoring rules already put in place by the law society," he added.
The New York Times reported on Friday (October 12) that the Federal Trade Commission is preparing a recommendation that the US government sue Google in relation to allegations that the company has abused its dominance of internet search to stifle competition. "The agency's central focus is whether Google manipulates search results to favour its own products and makes it harder for competitors and their products to appear prominently on a results page," said the report.
In 2011, Google Ventures (the venture capital investment arm of Google Inc) announced it was part of a group that injected $18.5 million into online legal services provider Rocket Lawyer, which offers among its personal products a range of immigration services.