Assange consults prominent Sydney barrister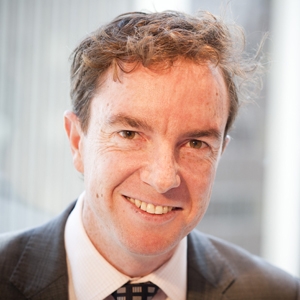 One of Sydney's best-known defamation lawyers has advised WikiLeaks founder Julian Assange regarding possible legal action against Prime Minister Julia Gillard.
Barrister Clive Evatt told Lawyers Weekly that he was approached by Assange about a defamation claim against Gillard relating to her 2010 statement that WikiLeaks is "illegal" and "grossly irresponsible".
"I was consulted about a claim in July," said Evatt. "As the offending article was [published] over 12 months ago we would have to sue for the continuing publication on the internet. I advised the defendants should be Fairfax and Gillard."
Assange stated recently he was considering suing for defamation and had hired lawyers in Sydney that were investigating different ways to sue Gillard over the statement.
Defamation experts have said the case is unlikely to be heard because a defamation suit must be brought within 12 months of the publication of the defamatory statement.
Evatt, 81, added that since being approached by Assange he remains in the dark about whether the WikiLeaks editor-in-chief intends going ahead with suing Gillard.
"I have heard nothing further," said Evatt, who along with being a barrister is an avid art dealer and a museum proprietor.
Evatt can count actress-dancer Emilia Caruana as one of his clients - the Australian woman defamed by a newspaper article in the early 1990s after it falsely stated she was a sex slave of Bob Dylan.
Johnson Winter & Slattery partner Kevin Lynch (pictured) has labelled the threatened action by Assange as "far fetched", stating there are too many obstacles for him to negotiate for a successful case against Gillard.
"It's a mad suggestion that you would sue the Prime Minister over a comment like that," Lynch told Lawyers Weekly. "Particularly when you've got statute of limitations issues … you've got enough hurdles in a defamation action without having to add that to your pile."
Lynch said he didn't know whether it was just a publicity stunt by Assange.
Free speech campaigner
"In the same breath that Assange is threatening defamation proceedings he describes himself as a free speech campaigner. A lot of people, including some of Assange's supporters, might see all of this to be a contradiction, and a bit precious."
Lynch added that Assange has more than the limitations problem to overcome. He said that "the defences of truth and comment are likely to be enough to get the Prime Minister off the hook".
It would be "novel" for Assange to argue for an extension to the limitations on the basis he was busy doing other things, such as responding to rape allegations in Sweden or seeking asylum in the Ecuadorian embassy in London, said Lynch.
He added that there is no requirement that Assange be in Australia provided he has lawyers with an address in the jurisdiction.
Lynch also believes that it's unlikely a court would grant an extension on the basis that Assange had not been aware of the comment until now because he has been out of Australia.
"It is unlikely in this case. The Prime Minister's comments were widely and internationally published.  It can be assumed that Assange has some familiarity with the internet.  It wasn't an obscure publication or a rumour that Assange has to nail down."
Assange is still within time to make a claim in the tort of injurious falsehood on behalf of WikiLeaks. Lynch feels this avenue would prove another dead end. 
"An injurious falsehood has nothing going for it," he said.
"It's a notoriously difficult tort to make out.  Assange has the onus of proving that the Prime Minister's statements were false, that she acted maliciously with intent to cause injury without lawful excuse, and that actual economic loss has occurred or will occur as a result.
"He would struggle with all three."