Experience essential in more cautious market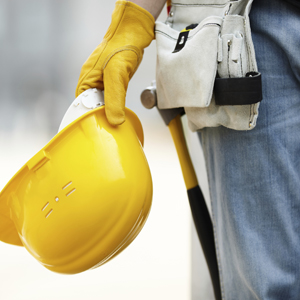 Employers are looking for lawyers with like-for-like experience, including in the same industry and on the same systems, a new report has found.
The latest Hays Quarterly Report, released this week, found that lawyers in the construction, banking and finance and insurance sector are still in demand across the country as employers make strategic hires.
Director of Hays Legal, Darren Buchanan, said that employers are taking, on average, one week longer to recruit as organisations put in a business case to hire.
Within private practice, if the role is urgent or a strong candidate is available, Hays can turn roles around in three to four weeks, said Buchanan. For in-house positions or for roles requiring a lengthy attraction campaign, it generally takes between four to six weeks, but could take up to two months.
The report recommends candidates sharpen their existing skills and industry experience to enhance their value.
"It's a good idea for candidates to take on extracurricular activities such as attending industry events and conferences and reading trade press," said Buchanan.
Lawyers with a transferable book of clients are also highly attractive to employers since they present a low-risk way to increase business activity and they are able to generate fees immediately.
Such lawyers are rare, said Buchanan, but Hays has seen some sole practitioners, counsel and lawyers with transferable clients.
Filling the gaps
Construction lawyers and planning and environment lawyers are still sought in response to large infrastructure projects in the resources and mining industry, particularly in Western Australia, the report found.
Despite speculation that Australia's mining boom has reached its peak and is on the downward slide, Buchanan said there is still a strong pipeline of work in the sector. 
"What we have seen is employers become more cautious, but it's certainly not the end and demand is still there," he said, adding that employers are now more cautious and more flexible in their hiring plans, but will still recruit a candidate with top and relevant experience.
Corporate lawyers, especially those with project finance experience or an energy and resources focus up to senior associate level, remain in high demand in response to activity within these industries.
Buchanan explained how the market is less specialised in WA, compared to the big financial centres in Sydney and Melbourne. In Perth, he said, lawyers are more likely to have a broader scope of experience and project finance is a big focus in roles.
"There are a lot of international firms, organisations with links to Asia and large corporate clients, all based in Perth. As a result, most firms prefer a candidate with experience on project finance transactions, even if that's dealing with clients in Asia or in London," he said.
According to the report, litigation lawyers are in demand given the general increase in commercial litigation.  Insurance lawyers are also sought following the natural disasters in Queensland in 2011, which continue to create litigation work.
The increased demand for labour in the resources and mining industry has also fuelled greater needs within the insurance sector.  
In terms of in-house roles, the report indicates that employers look for around three or more years of experience to ensure that a candidate has solid, basic technical-drafting skills.
Many in-house roles specify the need for experience and training from a leading law firm as an indication of a candidate's technical ability.
Career paralegals are also sought; those with highly specific experience, skills and qualifications and who wish to remain a paralegal rather than progressing into a practising lawyer role.