Bad news is good as firm gets bigger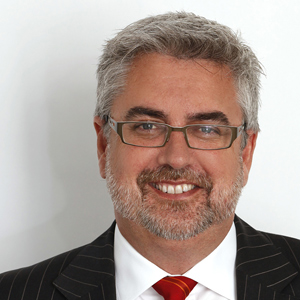 A Sydney-based firm known for its expertise in construction and insurance is seeking to beef up its insolvency and restructuring practice.
Colin Biggers & Paisley (CBP), which moved into Melbourne in June after acquiring Monahan + Rowell, is now also looking to diversify its practice base.
CBP counts Grocon, the Walker Corporation and John Holland as construction clients. However, this month it poached Scott Hedge from Kemp Strang and in July it lured across former TressCox partner and Hunt & Hunt chairman Nigel Watson in a bid to diversify into the insolvency and restructuring space.
"This is a considered and strategic move for us," said Antony Riordan (pictured), the head of the commercial dispute resolution team at CBP, when talking to Lawyers Weekly. "We have ultimately decided that we wanted some critical mass," he added, in reference to the duo joining the insolvency practice that is headed by Peter Harkin, with that group now having 12 lawyers.
Traditionally, this insolvency and restructuring work has been sewn up by the large national firms and a handful of smaller firms.
Leading firms in this area, such as Allens and Henry Davis York, have traditionally been able to mine work from the large financial institutions and liquidators involved in large-scale commercial insolvency work on the back of formal panel appointments.
"We will not try and compete with those firms with that kind of work, and we see that as an advantage for us" said Riordan. "There are some developments we see in the industry that may well affect the banks' ability to appoint panel firms in certain circumstances, so we think by being off-panel we may be at an advantage."
When he was at Kemp Strang, Hedge acted for the administrators of ABC Learning Centres Limited and the directors of the Australian subsidiary of Worldcom.
Forward thinking
Global economic shocks and a slumping M&A and capital market have meant that full-service commercial law firms of all sizes have been looking to boost their stocks in insolvency and restructuring.
According to the Australian Securities and Investments Commission, the number of external administration appointments for the 2011-12 financial year was up by 9.4 per cent on 2010-11.
Despite more work being available for insolvency and restructuring lawyers, Riordan said that CBP was not merely reacting to the economic times.
"We take a longer-term view," said Riordan. "Certainly, having depth in this area has enabled us to help in a very direct way some of our construction clients recently, but no, this is more of a long-term strategic decision rather than reacting to the present economic state."
CBP has 37 partners and more than 250 staff in its Sydney and Melbourne offices.