Indie labels not at risk from major music merger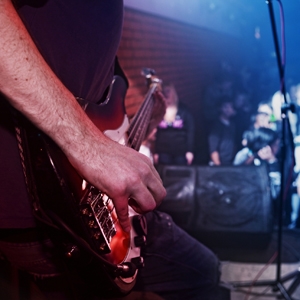 The latest wave of consolidation in the Australian music industry does not pose any immediate threat to the country's independent labels, according to an intellectual property expert.
Last month, the Australian Independent Record Labels Association (AIR) slammed the Australian Competition and Consumer Commission's (ACCC) decision not to oppose Universal Music's acquisition of the EMI group.
The AIR has claimed the merger will see "Universal's market power exert undue influence on fledgling digital business models as well as control of access to market through media, digital retail and physical retail".
Matthew Hall, a partner at Swaab Attorneys, told Lawyers Weekly that it's understandable that independent labels are concerned; however he doesn't believe the merger will be - as AIR put it - "bad for the health of the Australian independent music sector" and result in decreased musical diversity and consumer choice.
"A merger like this is something that needs to be looked at very carefully to ensure it doesn't lead to potential lessening of competition in the market," said Hall.
"The ACCC conducted a comprehensive process where they've clearly analysed the number of separate functional markets and considered what potential impacts there may be on those markets to form its view."
Hall said he thinks this is particularly interesting in the digital space.
According to the AIR, Universal and EMI's combined market share in Australia is "likely to exceed 50 per cent of recorded music sales" and it disputes every one of the ACCC's arguments that the combined entities will not reduce competition.
The AIR said that it's deeply concerned that Universal's digital business practices will curtail innovation while resulting in increased equity in selected existing digital service platforms.
"I don't understand that argument, especially in terms of digital distribution," said Hall.
"The fact there is a large player doesn't necessarily prevent a small player from starting up.
"The Commission has stated there's no high barrier to entry for new small-scale independent record companies who can compete to sign and represent new artists."
Hall added that one of the great benifits of digital distribution is people can establish highly-niche products and a highly-niche repertoire to targeted markets easily and relatively cheaply.
Meanwhile, in another music industry link-up announced last week, Sony and Universal have partnered with Southern Cross Austereo (SCA) in their digital music business Digital Music Distribution (DMD).
The joint-venture deal sees SCA become an equal shareholder of DMD with the two music giants. DMD currently services Foxtel with 29 music channels as well as providing content to Satellite Music Australia for their hotel and club service and various retail outlets.