UN seat could have knock-on effect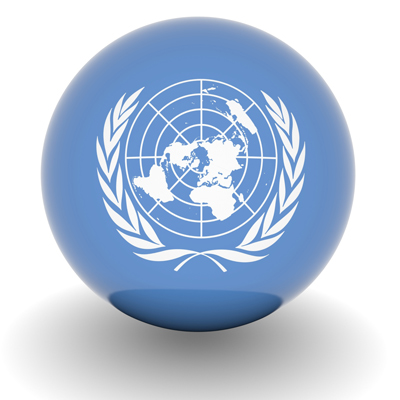 Australia's seat on the United Nations Security Council could help Australians to better question government policies on key issues, an international law expert has said.
Steven Freeland, professor of international law at the University of Western Sydney, said the seat could mean the Australian public could become more actively involved in and aware of matters that are discussed in the United Nations (UN).
"That allows people to question government policies, not necessarily just  from the perspective of emotion,  although that's important, but perhaps with an even greater sense of  awareness and knowledge about how the system works, what are the powers of these intuitions, what role can Australia play and what is the role of international law," said Freeland.
Australia beat Finland and Luxembourg in its bid for a non-permanent seat on the Security Council, the most powerful UN body, last Friday (19 October).
Canberra's $25 million campaign for a seat, instigated by former Prime Minister Kevin Rudd in 2008, paid off: 140 votes handed the nation a two-year term that will commence next year.
The recently appointed head of the Australian Human Rights Commission, Gillian Triggs, said she hoped the seat would raise awareness of what Australia has done in the past.
"I don't think Australians are very well aware of quite the creative role that Australia has played with the UN," Triggs told Lawyers Weekly, explaining that Australian jurist Doc Evatt, who helped draft the Charter and the UN Declaration of Human Rights, was also the first president of the General Assembly under the UN Charter when that Universal Declaration was passed.
Since then, Australia has had decades of very active engagement in creating the major treaties in human rights, said Triggs.
"Most recently perhaps, the International Criminal Court; Australia has been very, very important in drafting those provisions," she said.
For a number of years, Australia has been involved in Afghanistan and with other key international issues, such as fighting terrorism, the North Korean weapons program, Iran and violence in Syria.
The seat will allow Australia to more closely influence the international response to, and regulation of, issues that affect the nation, both directly and indirectly.
Freeland said the win confirmed Australia's growth as a middle power and offered significant benefit to Australia in being able to participate in the discussions and negotiations that take place in the Security Council.
"In the lead up to the invasion of Iraq in 2003 I remember all sorts of debate about whether or not the Security Council would sanction that activity, in the end it didn't… [Australians] knew who the members of the Security Council were, they were interested in how they would vote or what their views were on this," said Freeland, adding that Australians can suffer from an island mentality and sometimes aren't particularly aware of international events if they don't directly affect them.
"That's to our detriment, particularly in a globalising world where no doubt information and knowledge and understanding of other cultures, other laws, other political situations will be imperative if we are to remain competitive and influential in the way that we see fit in the world."